HOSTILES
Hostiles is a dramatic and sometimes violent road trip movie set in the American West in 1892 when a dying Cheyenne War Chief and his family are released from prison and sent home to their tribal lands. U.S. Cavalry Captain Joseph Blocker (Christian Bale), who has spent the last part of his career ridding New Mexico of the Apache Indian, is ordered to escort and protect the dying Chief Yellow Hawk (the easily recognizable Wes Studi) and his family back to the "Valley of the Bears" in Montana. Along the way they find a settler Rosalee Quaid (Rosamund Pike, A Private War) nearing insanity after her familty was slaughtered by the Comanches.
Hostilites occur along the trip from New Mexico to Montana, both from inner evils (mainly) and external crazies. Over 2 hours long with excellent photography of landscapes in New Mexico and Colorado where the movie was filmed.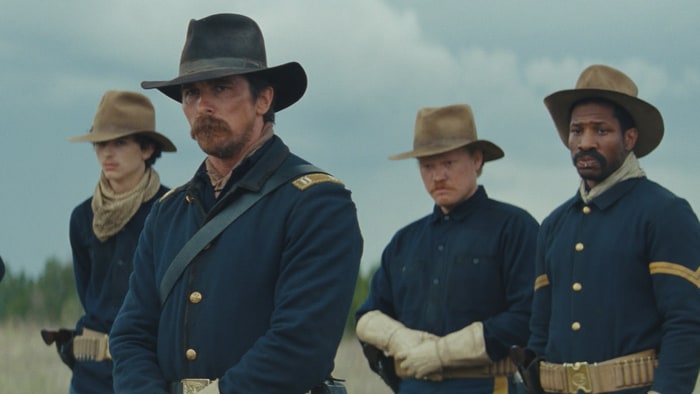 The acting from Christian Bale is excellent as he struggles with his past atrocities and begins to feel something, maybe remorse, regret or failure. Rosamund Pike also does an excellent job of returning from near insanity after watching her family slaughtered by a band of Comanche's.
Timothée Chalamet, just before his break out role in Call Me by Your Name, has a small role as a French Private as does Scott Wilson (The Walking Dead) in his last role before his death in 2018.  Jesse Plemons, Rory Cochrane, Paul Anderson, and Johnathan Majors are the other members of the soldiers escorting the Chief home.  Adam Beach, Q'orianka Kilcher (Te Ata), Tanaya Beatty, and Xavier Horsechief are the members of Chief Yellow Hawk's family.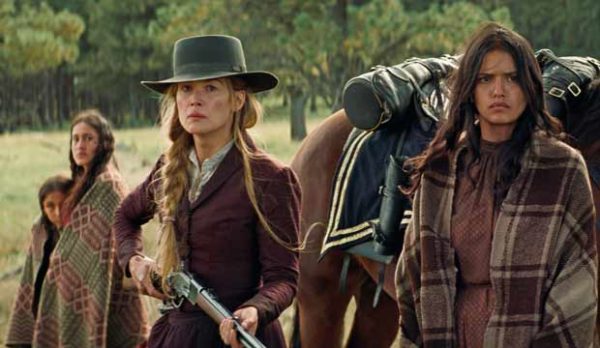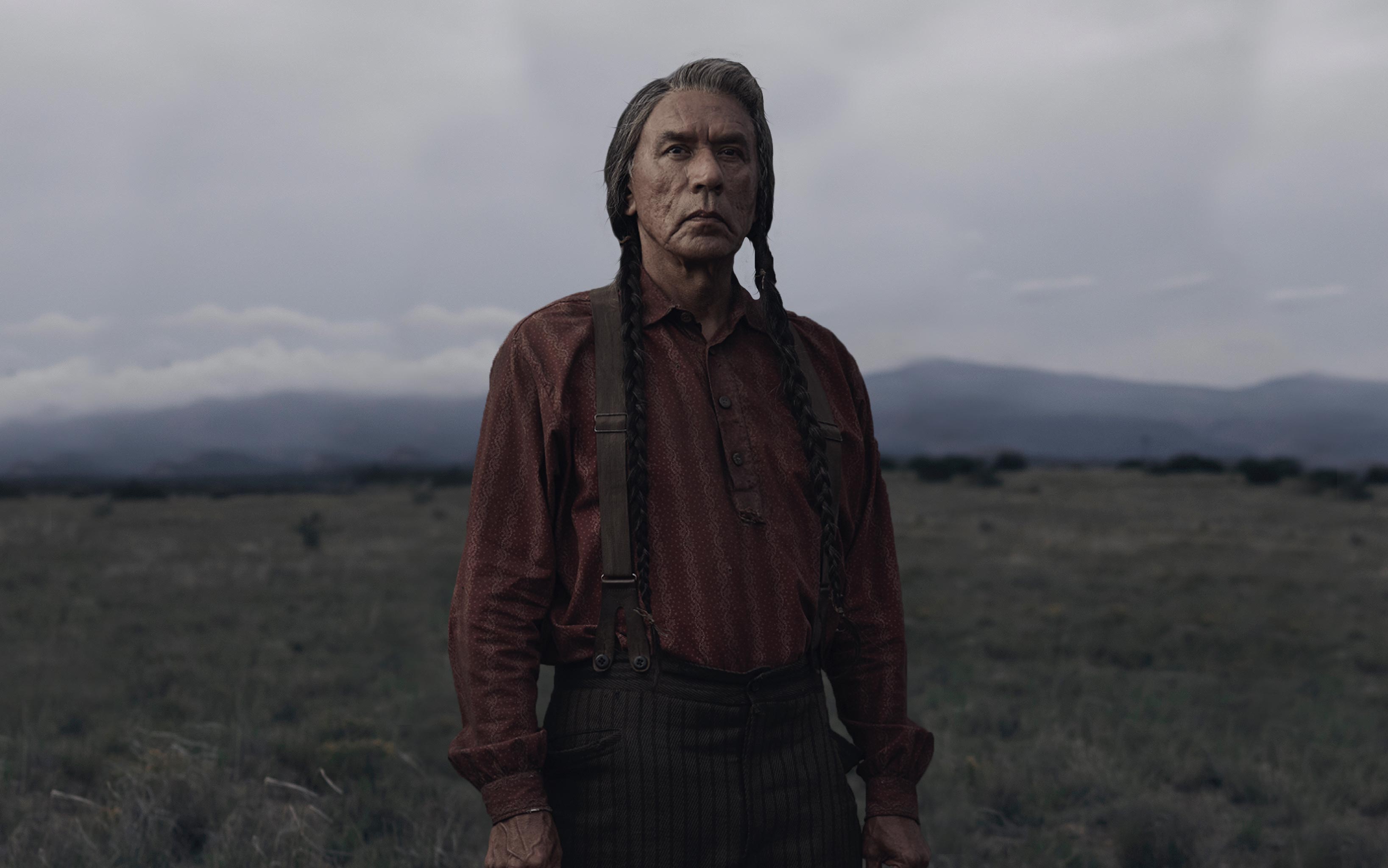 Hostiles is like a baseball game, long moments of quiet in a beautiful relaxing setting, punctuated with moments of action, but the movie is not about the action (killing), not about the dramatic road trip, but more about how the characters deal with their pasts and the current mess in their 1892 world.
Movie Details
Director

Writer

Scott Cooper

Actors

Christian Bale, Rosamund Pike, Wes Studi, Jesse Plemons, Adam Beach, Rory Cochrane, Ben Foster, Stephen Lang, Timothée Chalamet, Jonathan Majors, Q'orianka Kilcher, Paul Anderson, Ryan Bingham, Peter Mullan, Robyn Malcolm, Scott Wilson, Bill Camp, John Benjamin Hickey, Scott Shepherd, Stafford Douglas, David Midthunder, Dicky Eklund Jr., Tanaya Beatty, Luce Rains, Scott G. Anderson, Christopher Hagen, Rod Rondeaux, Ava Cooper, Stella Cooper, Gray Wolf Herrera, Xavier Horsechief, Austin Rising, Boots Southerland, Brian Duffy, Richard Bucher, James Cady

Runtime

2 h 14 min

Release Date

22 December 2017

Genres

Overview

A legendary Native American-hating Army captain nearing retirement in 1892 is given one last assignment: to escort a Cheyenne chief and his family through dangerous territory back to his Montana reservation.