MOWGLI:  LEGEND OF THE JUNGLE
The last review I wrote about Mowgli in a movie was in 2016 about the remake of the Rudyard Kipling The Jungle Book, aptly called The Jungle Book. That 2016 remake followed the same story-line as all the previous The Jungle Book remakes. I believe I started the review by reminiscing about Baloo singing "Look for the bare necessities." Well shoot, those innocent days are over – reality just struck The Jungle Book.
I get it, Disney and Warner Brothers Pictures began making a Jungle Book remake and you can't have the same type of remake 2+ years apart. Disney went traditional, Warner Brothers went dark and "realistic."
Warner Brothers Mowgli: The Legend of the Jungle is like living on the streets. Mowgli (Rohan Chand) and his adopted wolf pack appear to live in the low rent jungle district. Gentrification by the humans is right down the mountain side, and the pack is being intimidated by a sociopath tiger. Shere Khan (Benedict Cumberbatch) is a tiger out of control. He goes against "Jungle Law" and kills people & cattle for fun, just to rile up the encroaching humans. In addition, Shere Khan is also angry at the wolves for raising Mowgli – the man-cub – so he is turning the neighborhood against the wolf pack.
All of the wonderful strong animals envisioned by Rudyard Kipling are now old, like really old.  Luckily, they are still full of wisdom and compassion – except for the tiger he is just mean – but they are all old. I've never seen an older elephant portrayed anywhere. Baloo (Andy Serkis) troubles me the most. The old bear – who appears to have suffered a stroke affecting the left side of his face – is now a non singing teacher of the wolf pack youngsters. He looks old and tired, he will never make it to another remake, that's just sad. Akela (Peter Mullan), wolf pack leader, is a conservative leader unable to protect Mowgli from Shere Khan because he won't go against that conservative Jungle Law. But, the panther Bagheera (Christian Bale) aged with wisdom is still strong, capable, and still needed in the wolf pack for wisdom and guidance.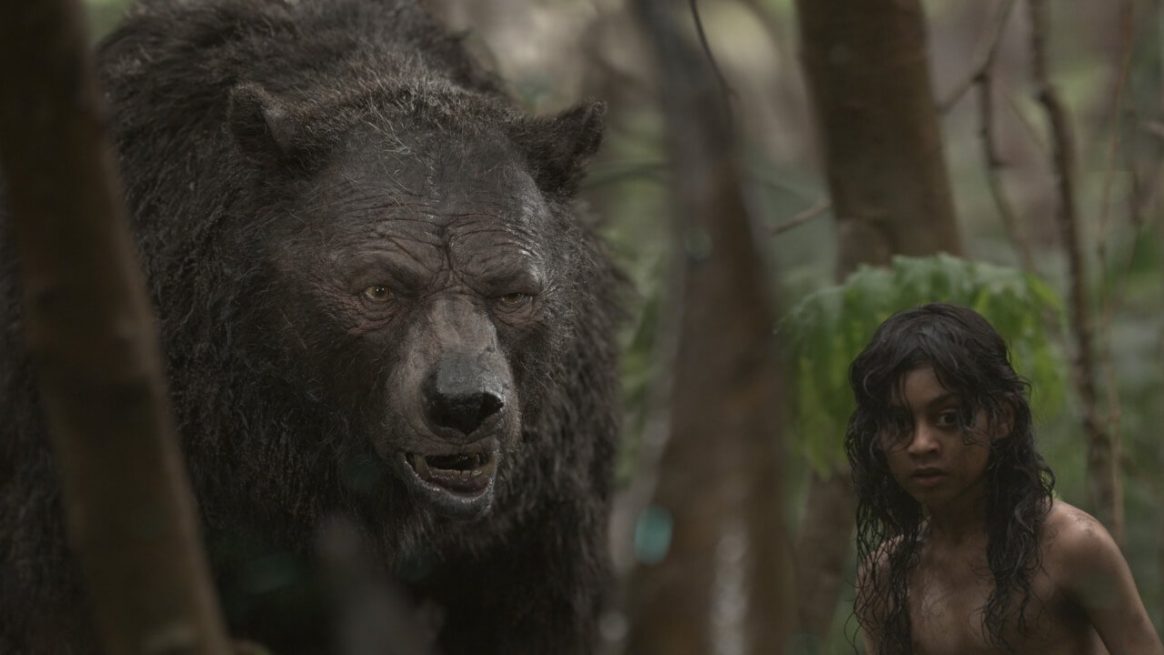 This movie all centers on Mowgli and the 14-year old Rohan Chand. Rohan is very good – with his big innocent eyes and permed hair – but a lot is expected of him. He tries his best, but true emotion at 14 is tough. Showing intense sadness (after something sad happens, almost funny), angry as hell (at 14?). Fear when entering the Python Kaa's (Cate Blanchet) lair (Mowgli may know fear, Rohan Chand doesn't).
Then, like a comedic break, another world happens for a while, it suddenly becomes a scene from Mad Max. Crazy monkeys (strange, they are the only one's that don't speak perfect English) capture Mowgli and take him on a wild ride to Shere Khan's crazy house. An excellent break from the wolves' low rent district problems.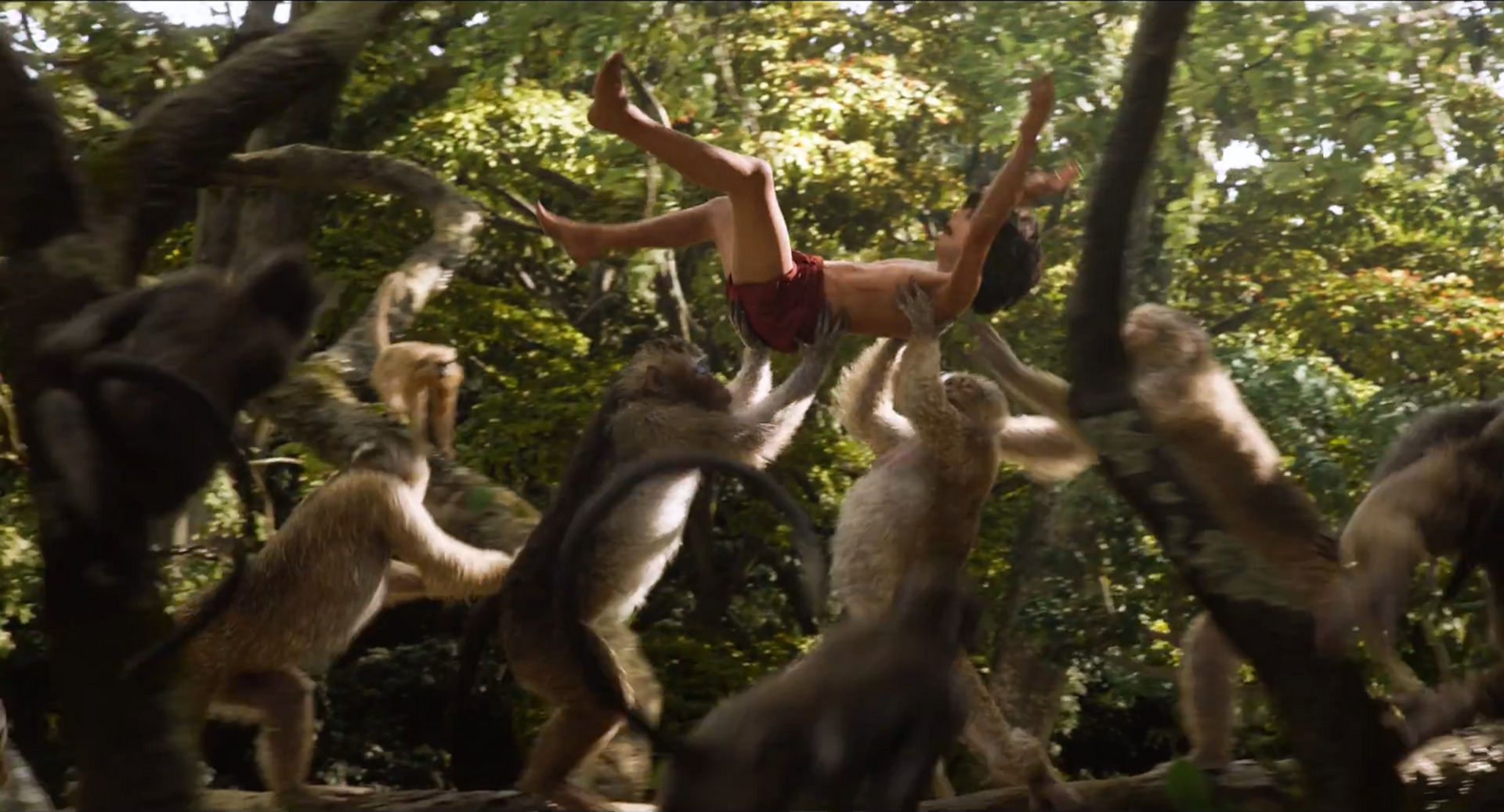 Also, there are tender moments to suck you into the nice organic humans, and the loyal elephants. Overall, it is just too dark and it's taking the Jungle Book into new territory. We don't need another mini-Tarzan franchise; Mowgli even has his own scream to summon the elephants.
Overall, this remake of The Jungle Book is a watchable movie. However, it is a bit dark and a little sad to see the end of the once timeless Baloo.
Movie Details
Director

Writer

Callie Kloves

Actors

Rohan Chand, Christian Bale, Benedict Cumberbatch, Cate Blanchett, Andy Serkis, Freida Pinto, Naomie Harris, Peter Mullan, Eddie Marsan, Louis Ashbourne Serkis, Jack Reynor, Matthew Rhys, Tom Hollander, Keveshan Pillay, Riaz Mansoor, Jayden Fowora-Knight, Georgie Farmer, John Benfield

Runtime

1 h 45 min

Release Date

25 November 2018

Genres

Overview

A human child raised by wolves, must face off against a menacing tiger named Shere Khan, as well as his own origins.