Unbelievable
Best 2019 Netflix Drama I've seen this year.
UNBELIEVABLE
Unbelievable is an incredibly powerful true story about a multi-state serial rapist in Colorado & Lynnwood, Washington. With great respect and in some detail, this Netflix Original 8-episode series shows the rapist's methods and the impact on the victims. In addition, Unbelievable shows the botched investigation in Washington State, and the two women who perform the perfect investigation in Colorado. This is truly an excellent series.
The Victim:
Kaitlyn Dever (Justified, Booksmart), as Marie Adler is incredible in Unbelievable. Marie Adler raised in foster care most of her unpleasant life, undergoes a trauma, rape. The first time she explains the rape to the Police Officer she is accurate. But then people keep asking again, and, again, and again for details of the rape, with zero compassion.  Marie Adler's damaged self could not handle it. Marie's whole demeanor, her confusion, self-doubt, and the out of control behaviors is truly sad to watch, but incredibly well done. Ms. Dever does a fantastic job of conveying her anguish. Sadly, the real Marie Adler experienced all of this in Lynnwood, Washington, just a few miles from where this was written.
The old, stale, non-compassionate white guys in Lynnwood (Eric Lange & Bill Fagerbakke) end up doubting Marie's story. The confused emotions that Marie Adler goes through is awful to experience but her character – as seen through Ms. Dever's acting – make this a personal and significant series.
The Detectives:
Concurrently, a parallel story is happening in Colorado where Detectives Grace Rasmussen (Toni Collette) and Karen Duvall (Marion Weaver) meet and perform an incredible investigation searching for this serial rapist.
Detectives Grace Rasmussen Karen Duvall become close and make excellent partners.  However, the writers make sure this does not become a "Bro" movie. Unbelievable is not about the detectives; it is about finding a rapist. This is not about watching the detectives become friends and high fiving.  This series is to show how devastating rape is for the victims and for the detectives investigating the rape.
Unbelievable is a slow-moving story, but it works, it is powerful, it is the best drama series I've seen this year.
Unbelievable unfortunately is very believable and this powerful and true story may educate people and move that needle of change a little more.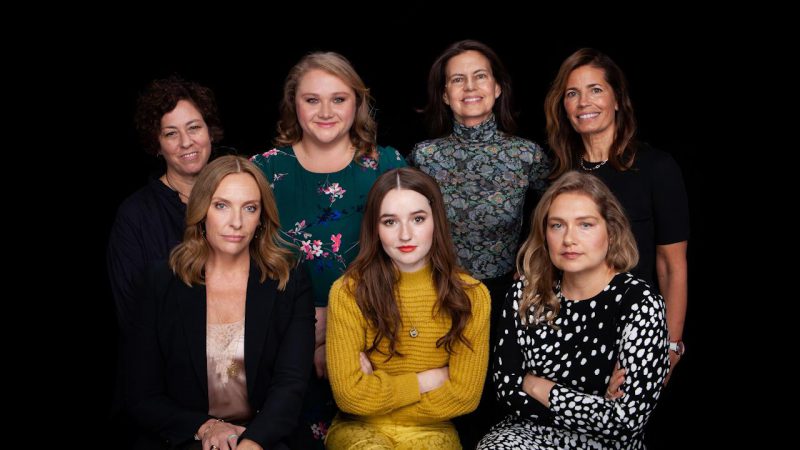 Movie Details
Director

—

Writer

"An Unbelievable Story of Rape" by T. Christian Miller & Ken Armstrong Anatomy of Doubt by This American Life

Actors

Toni Collette, Merritt Wever, and Kaitlyn Dever

Runtime

0 h 58 min

Release Date

13 September 2019

Genres

Overview

A dramatization of the 2008–2011 Washington and Colorado serial rape cases, Unbelievable follows "Marie Adler, a teenager who was charged with lying about having been raped, and the two detectives who followed a twisting path to arrive at the truth".