KODACHROME  
 Kodachrome 64, the once ubiquitous 35 mm Kodak film for color slides, is being discontinued in 2009 and the last lab in the world to develop this film is located in Parsons, Kansas.  A well-know fictitious photographer Ben Ryder (Ed Harris) finds 4 rolls shot long ago. Ben needs to travel from Boston to Kansas before the lab closes to have them developed.
In this predicable road trip drama, you need more than just a photographer driving from Boston to Kansas to develop his film. In this case, the Father, Ben, has three months to live and and he wants his estranged son Matt (Jason Sudeikis, Booksmart) to drive him.
Ben, a well respected photographer (although photos are never shown until the end), is a mean curmudgeon – sometimes endearing and sometimes verbally mean – and is also estranged from his son for over 10 years. Ben sends his nurse, Zoe Kern (Elizabeth Olsen, Captain America movies, Avengers: Endgame) to ask Matt to drive his dad to Kansas. After some bribery arranged by Ben's Business Manger Larry (Dennis "that insurance voice" Haysbert), the three of them, Photographer Ben, Nurse Zoe, and Son Matt set out in an old convertible for Kansas.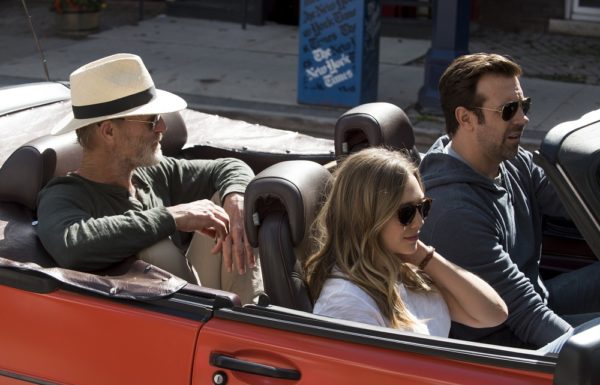 You can already see where this is heading. Everything you think will happen in this film, happens. But it happens in a very pleasing, serious, and dramatic way with a few surprises so you keep watching. This drama handles the relationship between the estranged son and the getting sicker and dying father very well. Of course, they couldn't teach Matt how to give his father the shots. Therefore, they bring an appropriately aged woman Zoe along to add another predictable story line to the film.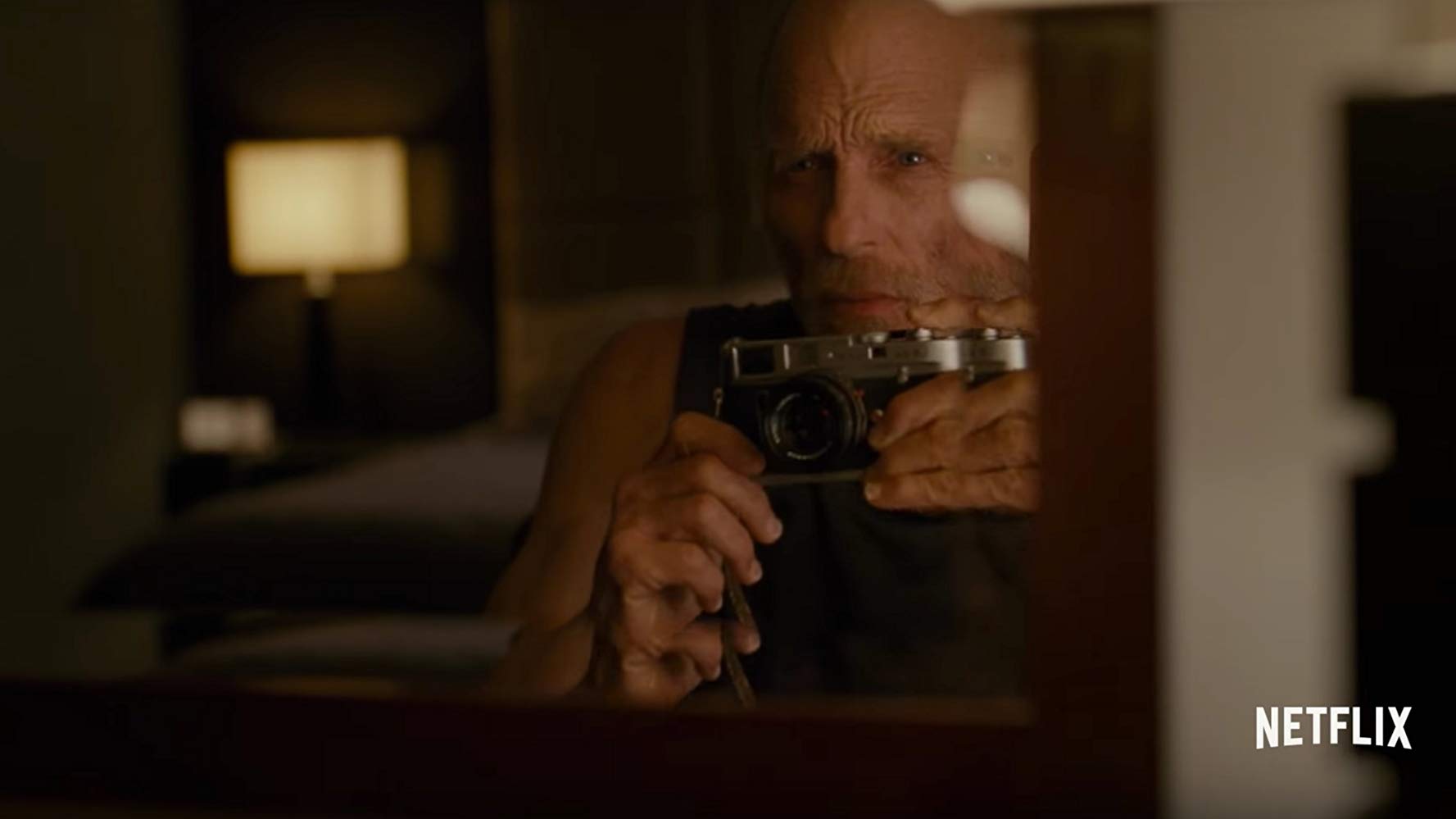 Kodachrome does a fine job of dealing with death and dying. Jason Sudeikis adds enough lightness to keep the film entertaining and not completely depressing.  The ending does soar with a sentimental feeling. When you think they got everything they could out of the film, it soars a bit predictably higher, leaving all with a satisfied and maybe an exhausted feeling. Ed Harris' acting gets the movie 3 stars.
Movie Details
Director

Writer

Jonathan Tropper

Actors

Jason Sudeikis, Ed Harris, Elizabeth Olsen, Gethin Anthony, Bruce Greenwood, Dennis Haysbert, Wendy Crewson, Al Mukaddam, Elena Juatco, Marie Dame, Paolo Mancini, Amanda Brugel, Rob Stewart, Vladimir Jon Cubrt, Sebastian Pigott, Humberly Gonzalez, Isaak Bailey, Lisa Andry-Dargel, James Collins, Bea Santos, Bill Lake, Darrin Baker, Jerry Rector, Scott Edgecombe, Ryan Bonneville

Runtime

1 h 45 min

Release Date

8 September 2017

Genres

Overview

Matt Ryder is convinced to drive his estranged and dying father Benjamin Ryder cross country to deliver four old rolls of Kodachrome film to the last lab in the world that can develop them before it shuts down for good. Along with Ben's nurse Zoey, the three navigate a world changing from analogue to digital while trying to put the past behind them.