CINDERELLA
Cinderella, a live-action non-Disney movie, is reimagined in 2021 into an entertaining pop musical designed to empower pre-teen/teenage girls.  Teenage boys may enjoy parts of this film, and the main message they receive is "Happy Wife, Happy Life." This Cinderella still has the Ball, the magical carriage, the mean stepmom and stepsisters, the Prince, and the glass slipper, but its intent is way different.
This version of Cinderella cannot be reviewed on an adult rating scale because, for many adults, it can quickly become a bunch of TikTok music and dance posts that will eventually bore you.  So I'll review this as an early teen boy whose sister makes him watch Cinderella 2021.
"I like Camila Cabello as Cinderella. She's the girl who sings that song, Havana ooh-na-na, and is dating the mousey Shawn Mendes. She is excellent as Cinderella, no complaints.  I've seen the mean stepmom Idina Menzel before. In the movie Rent, Idina is the weird performance lesbian who broke up with her wife on their wedding day.  Idina, as always, is superb in all her songs.  I wasn't familiar with the Prince (Nicholas Galitzine), but I like two of his songs.  Queens' Find Somebody to Love which becomes a spectacle with the entire Kingdom singing along.  Also, I liked when he sang White Stripes' Seventh Army Nation with his three friends protecting him from a bevy of beautiful women at the Ball who are singing Whatta Man, Whatta Man, Whatta mighty good man.  James Bond (Pierce Brosnan) is funny as the struggling king. He is struggling as a Father, as a King, and as a Husband.  He is married to Minnie Driver, who should have been allowed to sing more. Minnie Driver is a good presence as the Queen of the Kingdom.  Finally, the genius sister Princess Gwen (Tallulah Greive) always tries to explain 20th Century ethics and economics to the King. Princess Gwen is on-screen just the right amount, not too often.  Oh, I can't forget Billy Porter playing the Fabulous Godmother, briefly prancing about wearing another great costume and James Corden as Cinderella's pet mouse. Familiar pop songs move the Cinderella story along.  Some scenes were good, and some got boring. The finale song, Let's Get Loud, became especially tiresome.  But overall, the costumes are amazing, Oscar nomination-worthy.  The set looks like a clean, stylized, well-integrated Middle Age Village full of young people who can all sing and dance.  It is entertaining, even if it makes all the men in the film look stupid and spoiled."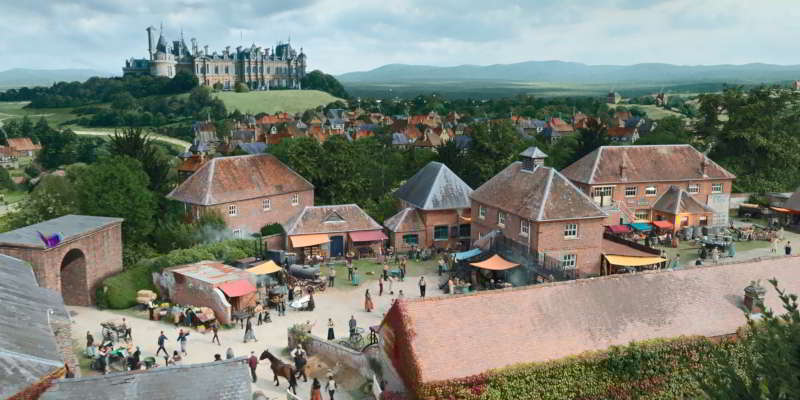 The new Cinderella is a live-action 2021 movie that is fun to watch and has a good message for girls.  Cinderella can be entertaining for boys, but only if they like Camila Cabello.
Movie Details
Director

Writer

Kay Cannon. Story based on "Cinderella" by Charles Perrault.

Actors

Camila Cabello, Nicholas Galitzine, Idina Menzel, Billy Porter, Pierce Brosnan, Minnie Driver, Maddie Baillio, Charlotte Spencer, Tallulah Greive, James Acaster, Romesh Ranganathan, James Corden, Ben Bailey-Smith, Rob Beckett, Luke Latchman, Fra Fee, Jenet Le Lacheur, Mary Higgins, Beverley Knight, Natasha Patel, Nikkita Chadha, Vinani Mwazanzale, Lisa Spencer, Nakai Warikandwa, Keith Harrison, Paddy Glynn, Anne Smith, Linda John-Pierre, Alex Bourne, Arazou Baker, Peta Cornish, Nandi Bushell, Manny Tsakanika, Chanelle George, Danny Salomon, George Gjiggy Francis, Jason Redshaw, John Alan Roberts

Runtime

1 h 53 min

Release Date

3 September 2021

Genres

Overview

Cinderella, an orphaned girl with an evil stepmother, has big dreams and with the help of her Fabulous Godmother, she perseveres to make them come true.