Yesterday
The world forgets the Beatles!
YESTERDAY
Yesterday begins as the lights go out throughout the world.  When the lights come on virtually everyone on earth forgets the Beatles. Everyone except the lead in this romantic musical comedy. A world without the Beatles (and a few other things) would be an interesting movie. How is the world different, what type of music is being listened to, has anyone ever sung, "All you need is love?" But Yesterday does not explore the changed world, instead the movie becomes just another enjoyable romantic musical comedy with a lot of the well-known Beatles music.
Jack Malik (Himesh Patel), a struggling and not too inspirational musician in Suffolk, England remembers the Beatles and rewrites their songs from memory. Jack is managed by his childhood friend Ellie Appleton (Lily James) for about 20 years.  Ellie is a fantastic schoolteacher (I just made that up, we can't tell from the movie, but she would be fantastic) in Suffolk.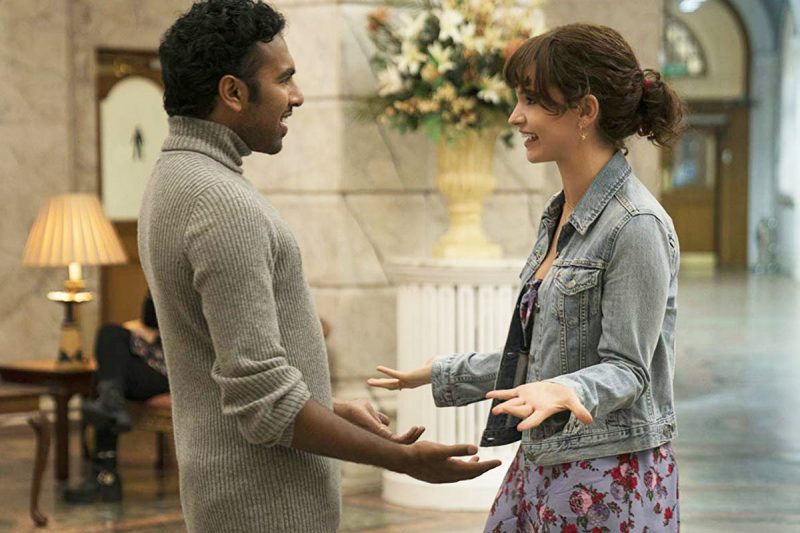 The Good Parts:
Jack is an okay singer and sings a lot of Beatles music. Singing with only an acoustic guitar shows how musically simple the Beatles songs are yet the music and the lyrics are still powerful and significant. Until you grow tired of Beatles music, this movie can be viewed again and again.
The bubbly Lily James has been restrained a bit and tries to play a love scorned character (which is really difficult to accept) but when given the chance, Ms. James shines and steals a few scenes.
Trying to remember the songs, Jack goes to Liverpool, not to get inspiration, but to spark his memory so he can regurgitate the songs. But while in Liverpool, Yesterday tries to recreate some of the images and feelings from the 1960's; the Liverpool Queensway Tunnel/Hello, Goodbye, the now rundown Penny Lane, and Eleanor Rigby's grave.
Besides the leads there are some good characters. Ed Sheeran plays himself, although he plays an uninspired Ed Sheeran giving bad but funny musical advice.  The most realistic character is Rocky (Joel Fry), the touring Manager/Roadie.  He is a struggling human being living on people's couches, but he is the only one that knows what is going on between Ellie and Jack.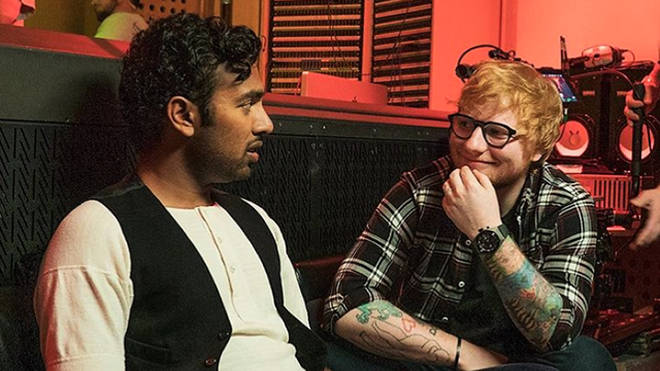 The Not as Good Parts:
Kate McKinnon plays the new Manager Debra Hammer. Her character is an obvious parody of the music industry emoting apathy and greed.  Unfortunately, her character is just another Saturday Night Live skit.  She becomes annoying and predictable very quickly.  It's funny on SNL for 30 seconds but gets in the way during Yesterday.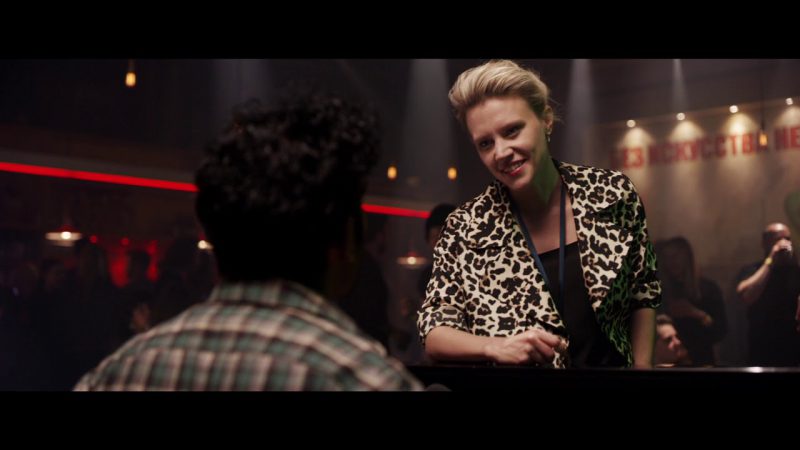 Jack meets the real John Lennon (Robert Carlyle). That's about it, all he does is meet and say high and chat a bit.  The chat is about generalities, but it does foreshadow the ending. Robert Carlyle is uncredited.
My biggest struggle was the unrequited love that Ellie feels that is never picked up by Jack for the last twenty years. I guess Jack, a 4 or 5 but who plays a guitar, never dreams of hooking up with Ellie, a 10 with a career.  Cannot see why Jack doesn't notice this and definitely don't know why Ellie is still looking at Jack.
Overall, Yesterday is fun and easy to watch and comes to the obvious conclusion that the world without the Beatles is infinitely worse.  Scores a bit higher than normal because of the Beatles.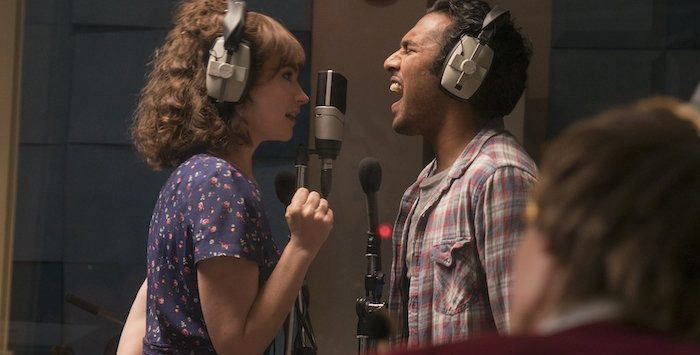 Movie Details
Director

Writer

Screenplay by Richard Curtis. Story by Jack Barth & Richard Curtis

Actors

Himesh Patel, Lily James, Ed Sheeran, Kate McKinnon, Joel Fry, Meera Syal, Sanjeev Bhaskar, Harry Michell, Sophia Di Martino, Sarah Lancashire, Alexander Arnold, Karl Theobald, Vincent Franklin, Justin Edwards, Ellise Chappell, Lamorne Morris, Camilla Rutherford, James Corden, Elizabeth Berrington, Cristina Dohmen, Robert Carlyle, Michael Kiwanuka

Runtime

1 h 56 min

Release Date

27 June 2019

Genres

Overview

Jack Malik is a struggling singer-songwriter in an English seaside town whose dreams of fame are rapidly fading, despite the fierce devotion and support of his childhood best friend, Ellie. After a freak bus accident during a mysterious global blackout, Jack wakes up to discover that he's the only person on Earth who can remember The Beatles.