TRIPLE FRONTIER
A retired USA Special Ops unit, starting to feel their age – agree to dispense with the patriotism and their "save-the-world philosophy" – and finally cash in on their abilities. This Special Ops unit plans to steal a lot of money from a South American drug lord. This "Hey Bro" action thriller is Netflix's latest attempt at a limited release original movie (to make it eligible for an Oscar) followed by streaming to their almost 140 million subscribers. It is a decent, straightforward action movie – probably not destined for the Oscars – but keeps your attention – only because of the action and exotic locations.
The Team:
Santiago "Pope" Garcia (Oscar Isaac, Ex Machina, Life Itself) – Leader
Tom "Redfly" Davis (Ben Affleck) – Recon Expert
Francisco "Catfish" Morales (Pedro Pascal, Game of Thrones) – Pilot
William "Ironhead" Miller (Charlie Hunnam, who always sounds like he's still in Sons of Anarchy)
Ben Miller (Garrett Hedlund, On the Road was his last movie in 2012)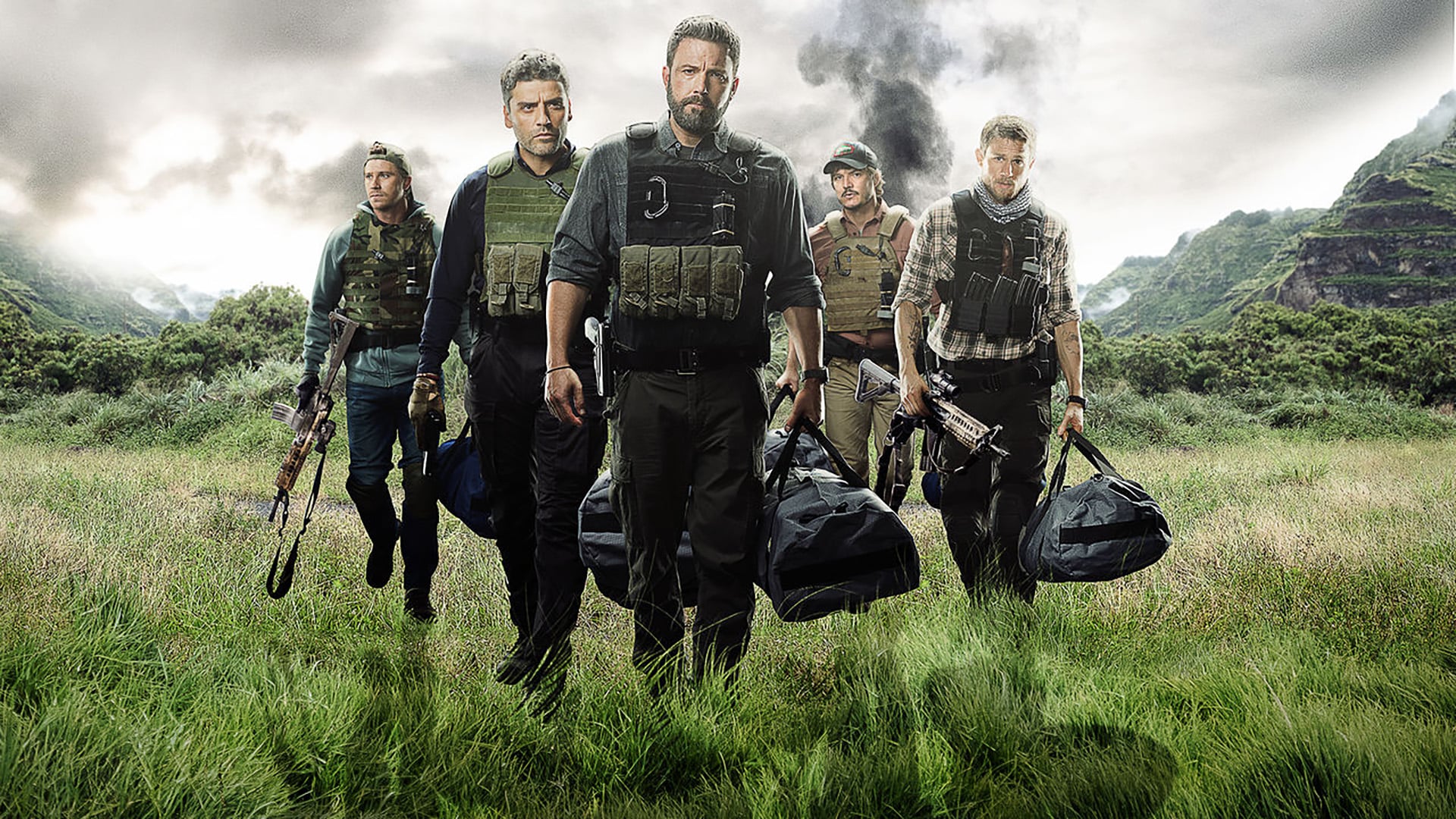 The names, Pope, Redfly, Catfish and Ironhead should hint it's a bros movies with some "Hey Bro" and man hugging. Another sign – the first song (For Whom the Bell Tolls) and – the last song (Orion) are Metallica songs. Metallica's Lars Ulrich is credited as Featured Score Percussion.
The first half of the movie is the recruitment, recon and the heist. Location is not specified, nor important, but the title Triple Frontier implies it is southern South America somewhere near where the borders of Paraguay, Argentina, and Brazil intersect.
The last half of the movie is getting out of the country. This is a two hour linear film. There are no hidden meanings. Nothing out of the ordinary happens.  That is, nothing that you wouldn't expect from these violent and greedy men. You learn a little about the men. Each have their own struggles with each other and/or themselves.  They grow up a little – but nothing is ever explored – which is fine. I have Bro friends and we don't spend a lot of time talking about interpersonal relationships, we just do stuff. So I am fine just watching these friends execute their plan and man hug once in a while.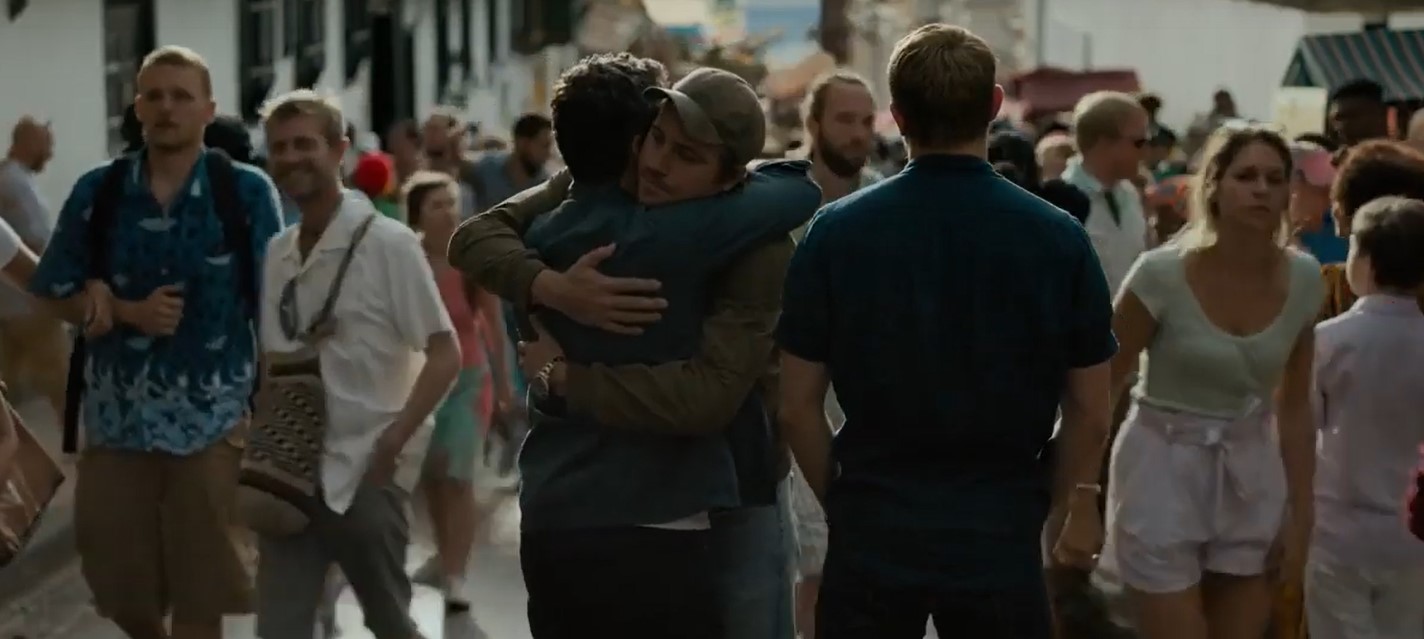 The photography goes by the "f/8 and be there" rule. When you are in an exotic or beautiful location all angles look good. When the scene is not exotic or beautiful enough. Insert snow capped mountains in the background.
The best scenes for action and exotic adventure are the first scenes set in, what I believe to be, Bogota, Columbia. Running through the streets of Bogota you meet the only female in the movie, Yovanna (Adria Arjona). Yovanna doesn't do much acting but she is the key to making things work. The men's acting is flat at times and occasionally there doesn't seem to be much energy. The lack of energy is especially noticeable with Ben Affleck at certain times. Overall, as a group they all fit together and are believable as friends.
This is a straight forward action movie. Probably not destined for the Oscars, but will keep you entertained with action and exotic scenery.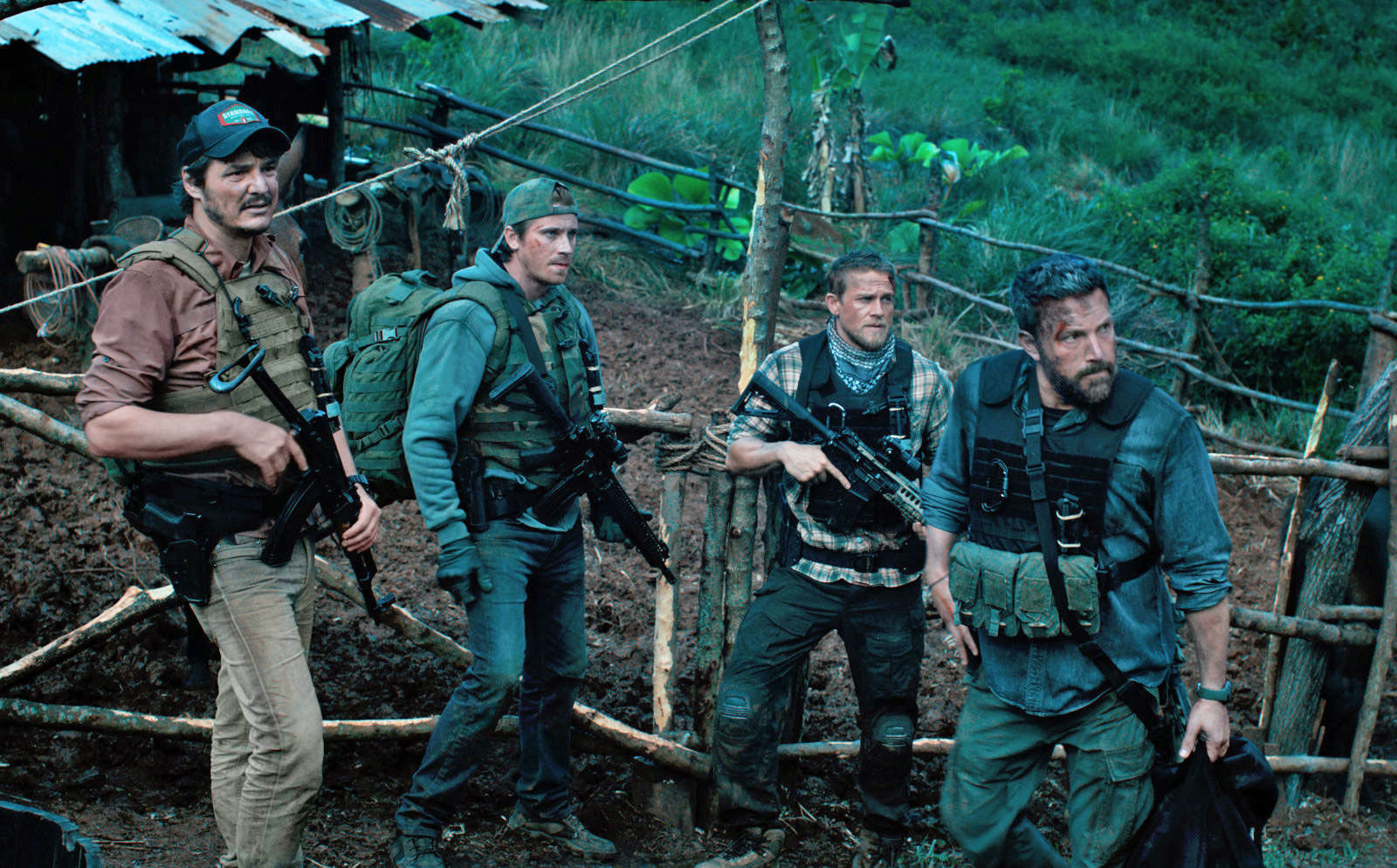 Movie Details
Director

Writer

Mark Boal & J.C. Chandor

Actors

Ben Affleck, Oscar Isaac, Charlie Hunnam, Garrett Hedlund, Pedro Pascal, Adria Arjona, Louis Jeovanny, Juan Camilo Castillo, Reynaldo Gallegos, Maddy Wary, Amber Stone, Hilliard Joshua Meeks, Michael Benjamin Hernandez, Hakeemshady Mohamed, Jason Quinn, Carlos Linares, Pedro López, David Olmos, David Kanutta, Toneey Acevedo, Gustavo Gómez, Pedro Haro, Juan E. Martínez, Sheila Vand, Christine Horn, Adele Chu, Luis R. Espinoza, George Hayn, Rey D. Payumo, Russell Shimooka, Brandon Wolff, Pedro McDormand Coen, Gamaliel Velasco, Jesus Ramos Jr., Michael Onzuka, Laken Maharaj, Juan Ramón González Urquhart, Blanca Larson, Budgie Martin, Ryan de la Cruz, Belinda Moniz, Emmalia Tuagalu

Runtime

2 h 06 min

Release Date

6 March 2019

Genres

Overview

Struggling to make ends meet, former special ops soldiers reunite for a high-stakes heist: stealing $75 million from a South American drug lord.