TRICK 'R TREAT
Break the Halloween traditions in Warren Valley, Ohio and a little Ghoul will find you and your Trick r' Treat might be death/mutilation. This town also has a Halloween festival and parade, a pack of Werewolves dressing as hungry, horny hotties (Anna Paquin is the runt of the litter), a trick or treat serial killer (Dylan Baker), a Savant teenager seeking revenge on a prank, a curmudgeonly guy (Brian Cox) learning a lesson, and a senseless death and mutilation of Leslie Bibb, Blockers, for blowing out the candles in a jack-o-lantern.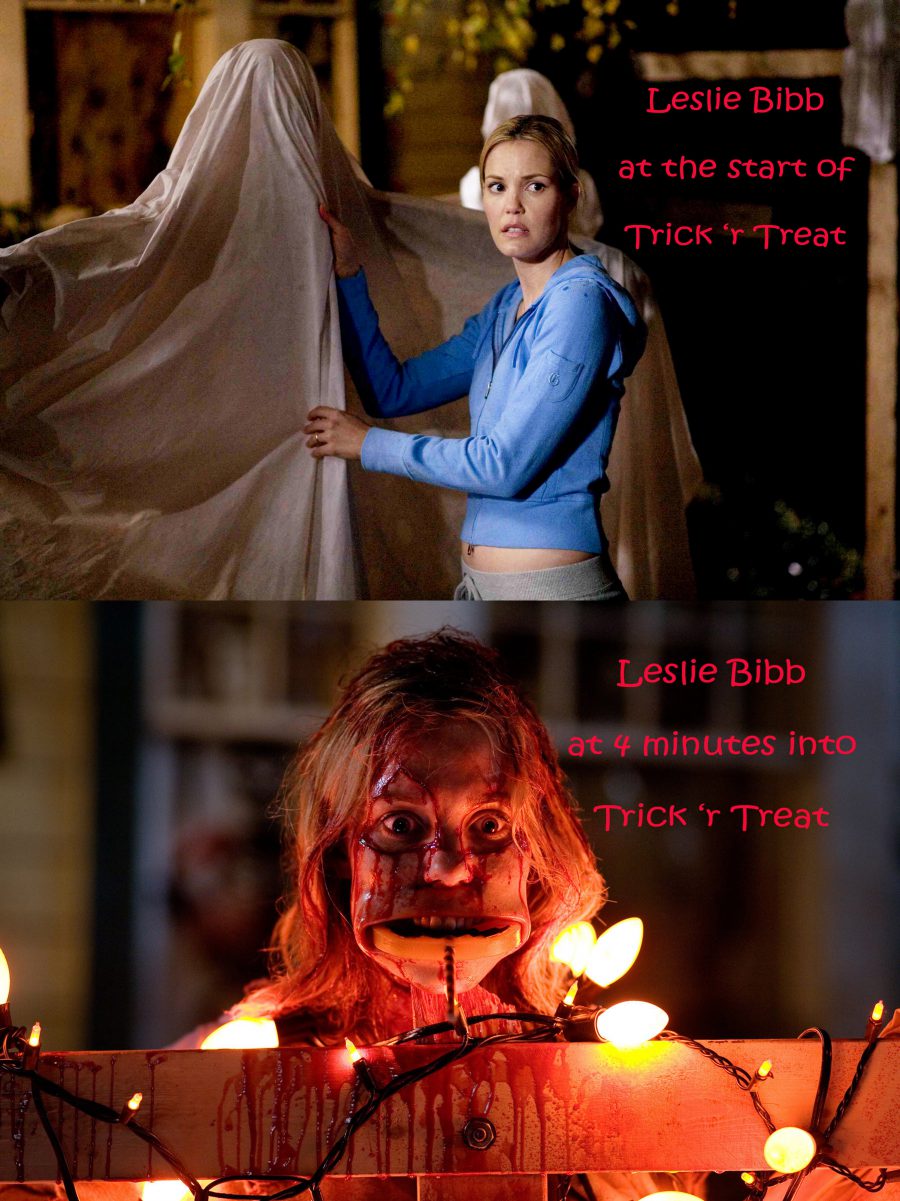 A couple of frightenings but the movie tends to be slightly cornball and fake looking. The four or five stories do but don't really overlap but they are happening at the same time and are sometimes seen in the background. If you watch the same horror movie every Halloween, this would be a nice change, not very serious or scary, but has a lot of Halloween atmosphere to get you in the Halloween spirit.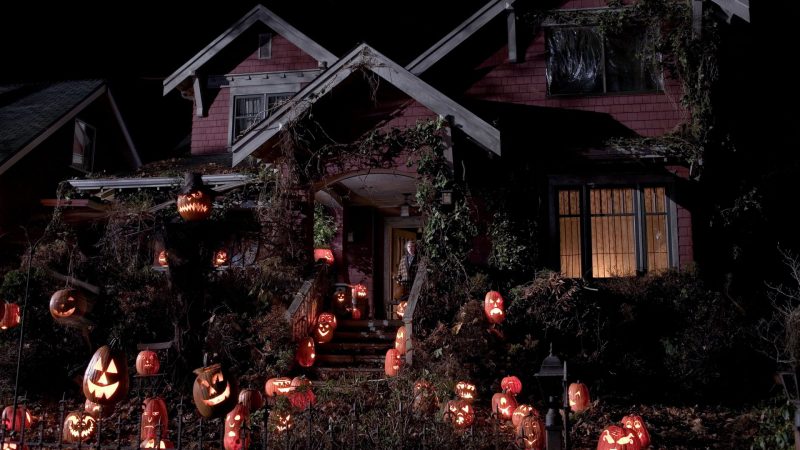 Movie Details
Director

Writer

Michael Dougherty

Actors

Anna Paquin, Brian Cox, Leslie Bibb, Rochelle Aytes, Quinn Lord, Dylan Baker, Moneca Delain, Tahmoh Penikett, Lauren Lee Smith, Britt McKillip, Brett Kelly, Jean-Luc Bilodeau, Alberto Ghisi, James Willson, Christine Willes, Isabelle Deluce, Samm Todd, Connor Christopher Levins, Laura Mennell, Ty Hill, Matthew Kevin Anderson, Barbara Kottmeier, Derek McIver, Catherine Barroll, Caroline Redekopp, Patrick Gilmore, Troy Everett, Tatiana Anderson, Richard Harmon

Runtime

1 h 22 min

Release Date

7 December 2007

Genres

Overview

Four interwoven stories that occur on Halloween: an everyday high school principal has a secret life as a serial killer; a college virgin might have just met the one guy for her; a group of teenagers pull a mean prank; a bitter old recluse receives an uninvited guest.