HOW I LIVE NOW
How I Live Now, a 2013 drama romance film, is a small quiet film that tackles a huge problem (nuclear war in Europe) on a small scale (how four kids deal with the war).  The film is not too bloody or horrifying, and it is not a children's film.  How I Live Now is a film caught in the middle between a youth-oriented film and an insightful independent-like film, probably the main reason it was not a huge commercial success.  How I Live Now is a well-written and fascinating story, but the young, then mostly unknown, cast is one of the reasons to watch How I Live Now.
The lead character Saoirse Ronan was already a star when cast in 2013, previously starring in The Lovely Bones (2009) and  Hanna (2011). Now she has been in 27 other films.  Saoirse plays Daisey, an angst-filled teenager obsessed with her image, sent to England to spend the summer with her cousins.  The opening scene with the dated song Do It With A Rockstar by Amanda Palmer and the Grand Theft Orchestra is an excellent opening scene to define Daisey and show the start of the war.
Eddie, Isaac, and Piper, the three cousins, are self-sufficient English kids frequently left alone in their country home by their diplomate Mom.  The oldest kid in this film, Eddie, played by George MacKay, is 17 at the time.  George MacKay, recently starred in the movie 1917, the last movie I saw in theaters before our world ended.  1917 is a WWI film that appears as all one take, with no interruptions, a film worth watching.
The middle kid is Issac, played by Tom Holland.  Tom Holland is a rapidly growing in popularity as an actor and is the newest Spiderman in the film Spiderman: No Way Home.  And finally, Piper, the youngest kid – only eleven at filming – played by the bubbly Harley Bird.  In addition to having a cool name, Harley Bird has been the voice of Peppa Pig since 2007, a British children's show about an anthropomorphic female pig with her family and peers teaching family values.  How I Live Now was a big opportunity for these three.
Saoirse Ronan does most of the tough acting, and in 2013 she had some room for improvement.  The other kids – Eddie is solemn, Isaac and Piper mainly play.  However, each character is well developed, becomes genuine and likable, and goes through changes.
The ensuing nuclear war is not about death and dying, although there are a few deaths shown.  The disaster for these kids is about losing their familiar, being separated from their siblings, and being on their own way too early in life.  In the background, an unseen war is raging, but the focus of How I Live Now is not on the war; it's on the kids, specifically Daisey and Piper trying to get home.  Saoirse Ronan has the most significant changes during the film and keeps your attention.
How I Live Now, a quiet drama romance film about four likable kids and a brief war in Europe.  The film is also kind of a plausible scenario these days.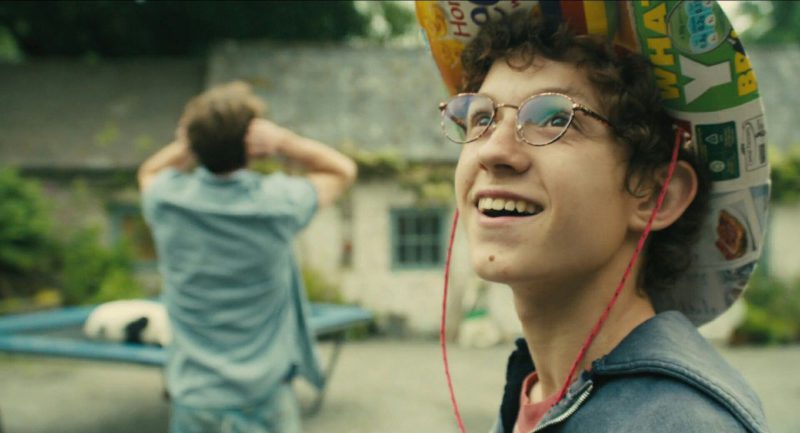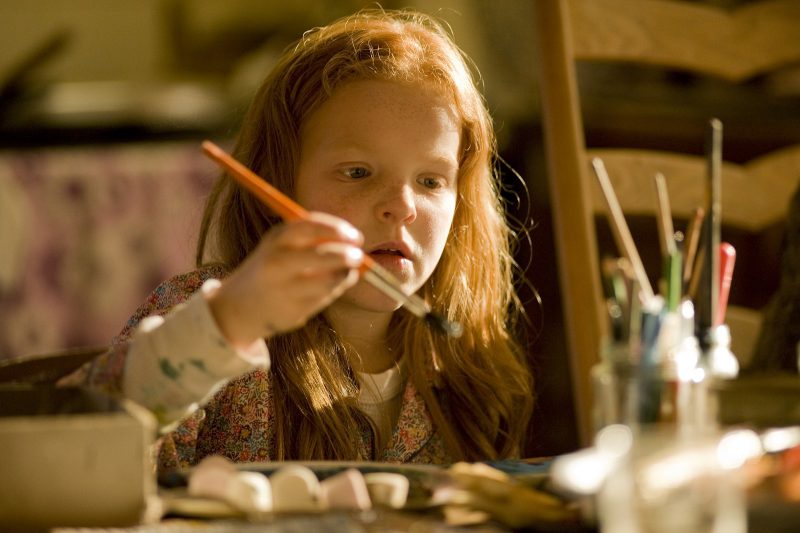 Movie Details
Director

Writer

Screenplay by Jeremy Brock, Tony Grisoni, and Penelope Skinner. Based on How I Live Now by Meg Rosoff.

Actors

Saoirse Ronan, George MacKay, Tom Holland, Harley Bird, Danny McEvoy, Anna Chancellor, Corey Johnson, Darren Morfitt, Sabrina Dickens, Stella Gonet, Des McAleer, Natasha Jones, Sophie Stanton, Nav Sidhu, Amy Dawson, Mark Stanley, Paul Ronan

Runtime

1 h 41 min

Release Date

10 September 2013

Genres

Overview

An American girl on holiday in the English countryside with her family finds herself in hiding and fighting for her survival as war breaks out.