HARRIET
Harriet Tubman before this movie.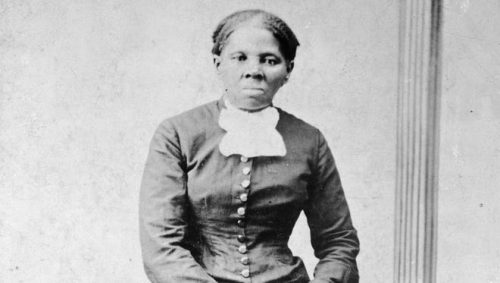 The updated view of Harriet Tubman.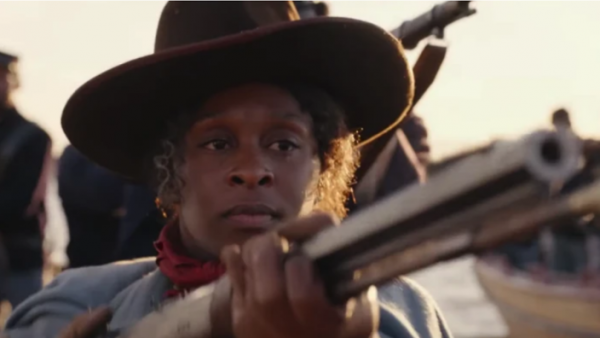 Harriet is a frank (good word), straightforward biopic movie, slightly entertaining but worth seeing mainly to view the historic update of Harriet Tubman.  Araminta "Minty" Ross (Cynthia Erivo) – is 27 years old and a slave on a Maryland plantation in 1849.  "Minty" walks and runs to freedom 100-miles north to Philadelphia when she hears she may be sold. Free in Philadelphia, "Minty" changes her name to Harriet Tubman.
Once free, Harriet Tubman develops into an inspirational leader of the abolitionists.  Risking all, Harriet frequently returns to her old plantation to free her family and others from slavery.
Harriet shows the emotional horrors of slavery.  The threat of being separated from family, the threat of being sold "farther South" and being lost forever.  The film also shows the spite and greed of the plantation slave owners (Joe Alwyn & Jennifer Nettles as Gideon & Aliza Brodess).  Scars on bodies imply torture, no physical torturing occurs in Harriet.
Her Visions:
The only element lending some mystery or supernatural are the visions she experiences, caused by a brain injury at 13-years old. The visions distract from the movie and took away from the image of Harriet Tubman, inferring it was her visions that led her out of slavery instead of her bold courage and her desire to "Be Free or Die."
Final Scene:
There is a brief CGI scene near the end showing Harriet's role in the Civil War and the raid she led that freed over 700 slaves.  This was a very rushed and stylized scene and is different from the rest of the movie.  Although out of place, this Civil War scene is necessary to cement Harriet Tubman's persona as an American leader, hero and icon.  Value added:  The Army never paid Harriet Tubman for her service. The Army did not pay women at that time.
Acting:
Cynthia Erivo does a wonderful job of creating Harriet Tubman's modern image. Since this is the first major movie about Harriet Tubman in the 21st century, Cynthia Erivo and Director Kasi Lemmons are creating the Harriet Tubman that everyone should now remember as a hero and a leader. As an added treat, we get to hear Ms. Erivo (the 2016 Tony Award winner for the Best Actress in a Musical, The Color Purple) sing spirituals throughout the film.  Harriet uses her voice to communicate while she was incognito as Moses.  Rumor says Harriet sang Go Down Moses when she was in the area to notify slaves she was there, ready to free them.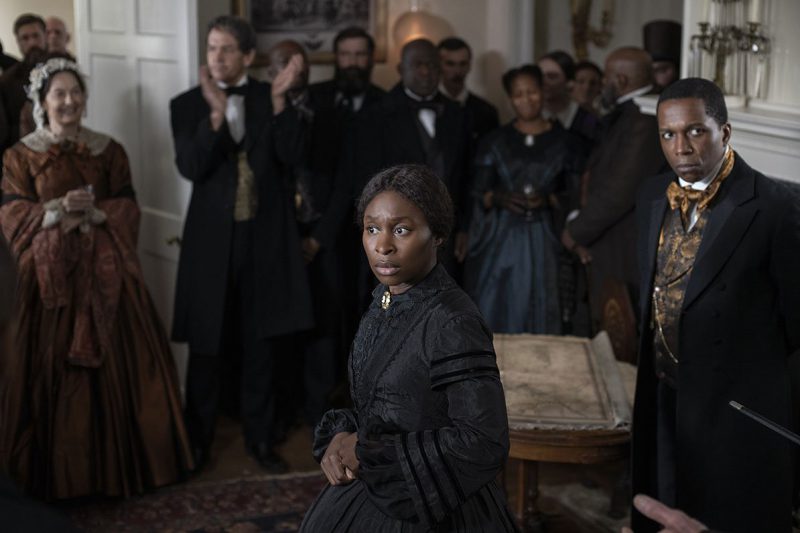 Harriet is the focus; no other character is as inspirational.  Leslie Odom Jr. (Hamilton, lots of TV) as William Still an abolitionist who helps her in Philadelphia does not do much acting. His main role is to introduce Harriet to the Underground Railroad then step back and let Harriet shine. Reverend Samuel Green (Vondie Curtis-Hall, Breaking Brooklyn, lots of TV) might be a bit of a stereotype, but he sets the religious tone at the plantation and does it very well.
This movie did change my view of Harriet Tubman.  The brief research I did shows the movie is close to accurate.  Ms. Tubman, risked her freedom to free others.  Replacing a slave owner on the $20 bill with Harriet Tubman would be most appropriate.
Movie Details
Director

Writer

Writing Credits: Screenplay by Gregory Allen Howard & Kasi Lemmons; Story by Gregory Allen Howard

Actors

Cynthia Erivo, Janelle Monáe, Leslie Odom Jr., Jennifer Nettles, Joe Alwyn, Tim Guinee, Deborah Ayorinde, Clarke Peters, Vanessa Bell Calloway, Vondie Curtis-Hall, Tory Kittles, Omar J. Dorsey, Zackary Momoh, Mike Marunde, Claire Bronson

Runtime

2 h 05 min

Release Date

1 November 2019

Genres

Overview

The story of Harriet Tubman, who helped free hundreds of slaves from the South after escaping from slavery herself in 1849.