BLACKKKLANSMAN
This is a Spike Lee movie loosely based upon real world events that is a well executed suspenseful crime story about Ron Stallworth (John David Washington, Ballers, Denzel's oldest kid) – a rookie cop in the Colorado Springs Police Department – infiltrating the Klu Klux Klan in the 1970's.  BlackkKlansman is also a pivot point to show that racism from the past is still present today.
There is an excellent, but brief flashback to the turn of the 20th century with Harry Belafonte.  Mr. Belafonte explains the racism he experienced during his childhood. This is a very effectively scene, albeit brief.
Final shots of current day news stories show racism of today and support of this racism by the White House. Another sad and disturbing scene.
But the main story is set in 1970's with the white sounding Ron tricking the Klu Klux Klan into believing he is a hateful white guy; the KKK send him a membership card.  Ron's partner Flip Zimmerman (Adam Driver, Paterson, Frances Ha) attends the KKK events.  Adam Driver gives another solid performance as a Jewish guy posing as a hateful white. Adam Driver is not as convincing as Ron when he spouts his hateful comments (which cannot be a bad thing) but it appears to be good enough for the KKK.
For me the Kwame Ture (Corey Hawkins, Dr. Dre in Straight Outta Compton) rally is the highlight of the film.  Stokely Carmichael adopted the name Kwame Ture in 1969. Ron observes the rally. The new ideas presented at the rally visibly effect Ron Stallworth. The rally is the most powerful scene with the themes "Black is Beautiful" (using spotlighted faces floating in space to emphasize) & Power to the People, new ideas at the time. Surprising how emotional these lines are 50 years after they were first spoken. The feeling at the Kwame Ture rally is empowerment and beauty putting the audience (you) on their side.
After showing the empowerment of the black community, the story-line then shows the disgusting and vile side of the racist whites (Jasper Pääkkönen & Paul Walter Hauser, both in the next Spike Lee film Da 5 Bloods) with a constant flow of racial epithets against all races but particularly against the Jews and Blacks. This behavior effectively makes the audience hate the racist whites.
John David Washington as Ron Stallworth does a great job of – I assume – disguising his voice – and befriending the Grand Master, David Duke, well played by Topher Grace. I do not recall seeing John David Washington previously, but based upon this performance he will have a long and lucrative acting career able to play a wide variety of characters. He is excellent and convincing as a bold rookie police officer.
The Black Student Union President, Patrice (Laura Harrier), of course, becomes involved with Ron Stallworth. This is a bit superfluous to the story but is an audition for John David Washington's rom-com career, and he did this well too.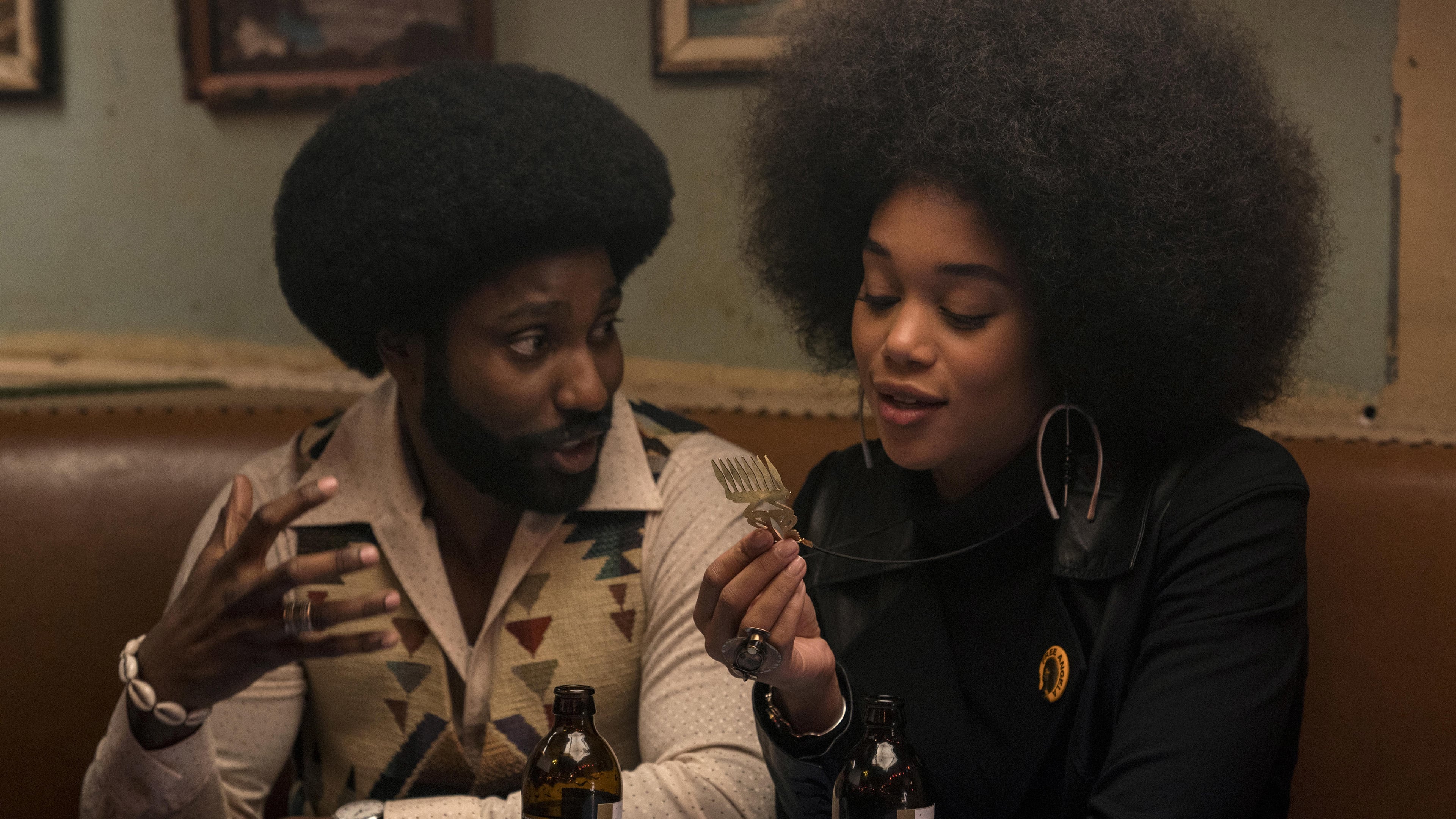 The conclusion of the film is suspenseful and well executed, but a bit contrived. A set of unlikely circumstances occur to make the members of the KKK not only look disgusting and racist, but now cowardly and stupid. But a quick ending is needed to give the Police and Ron Stallworth an obvious success to make everyone feel good.
BlackkKlansman is a very effective crime story with a slightly forced ending. The film effectively relays messages of empowerment and change. It also showcases the talent of John David Washington. And lastly, shows the continued disgrace of racism in our society at the highest levels.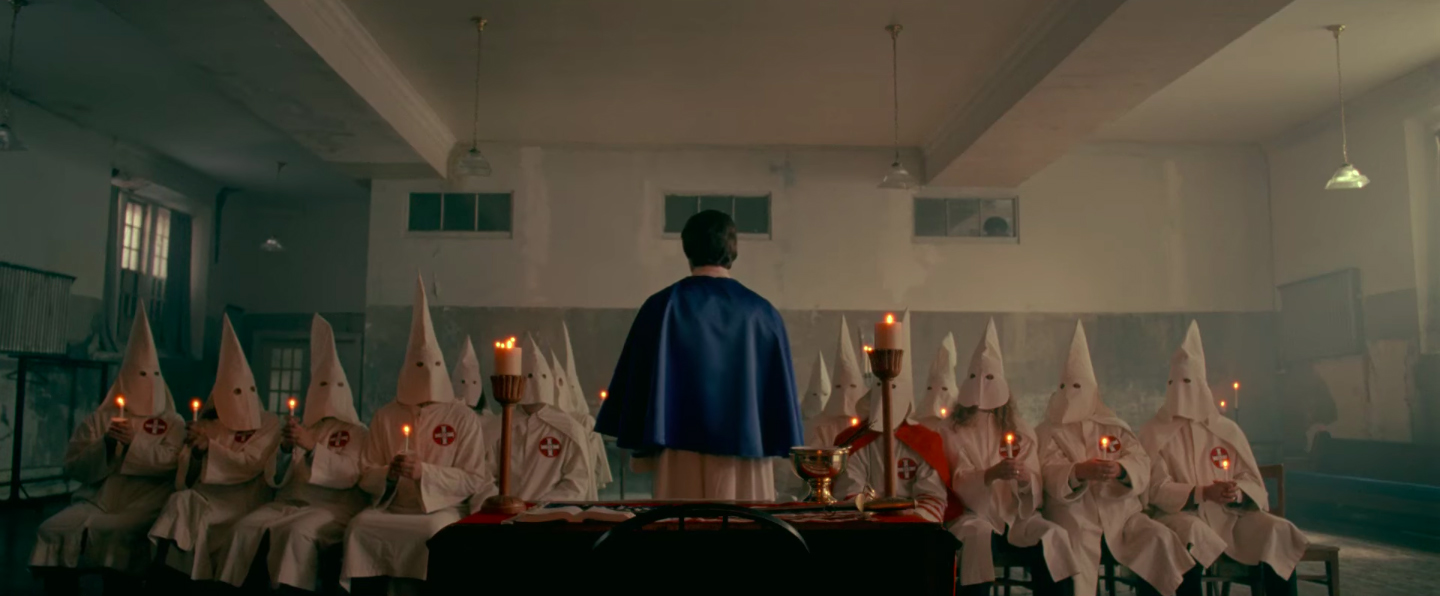 Movie Details
Director

Writer

Charlie Wachtel, David Rabinowitz, Kevin Willmott & Spike Lee; Based on a book by Ron Stallworth

Actors

John David Washington, Adam Driver, Laura Harrier, Topher Grace, Jasper Pääkkönen, Alec Baldwin, Harry Belafonte, Danny Hoch, Robert John Burke, Ashlie Atkinson, Jared Johnston, Michael J. Burg, Ato Blankson-Wood, Paul Walter Hauser, Ryan Preimesberger, Michael Buscemi, Corey Hawkins, Elise Hudson, Frederick Weller, Isiah Whitlock Jr., Damaris Lewis, Dared Wright, Brian Tarantina, Faron Salisbury, Arthur J. Nascarella, Ken Garito, Nicholas Turturro, Ryan Eggold, Gary Ayash, Timal McKen, McManus Woodend, Tejon Wright, Tom Stratford, Kacie Calhoun, Craig muMs Grant, Bob Angelini, Chris Banks, Jarrod LaBine, John Mitchell, Michael Erik, Elizabeth Paige

Runtime

2 h 15 min

Release Date

30 July 2018

Genres

Overview

Colorado Springs, late 1970s. Ron Stallworth, an African American police officer, and Flip Zimmerman, his Jewish colleague, run an undercover operation to infiltrate the Ku Klux Klan.