TOMB RAIDER
A Little History First:
2018 Tomb Raider is a prequel to the earlier Tomb Raider movies (2001 & 2003) with Angelina Jolie. This Tomb Raider's Lara Croft (Alicia Vikander, 2017 Supporting Actress Oscar winner for Danish Girl) is a refreshing change to the previous Tomb Raider heroine which was really just an extension of the original 90's video game, no offense Angelina.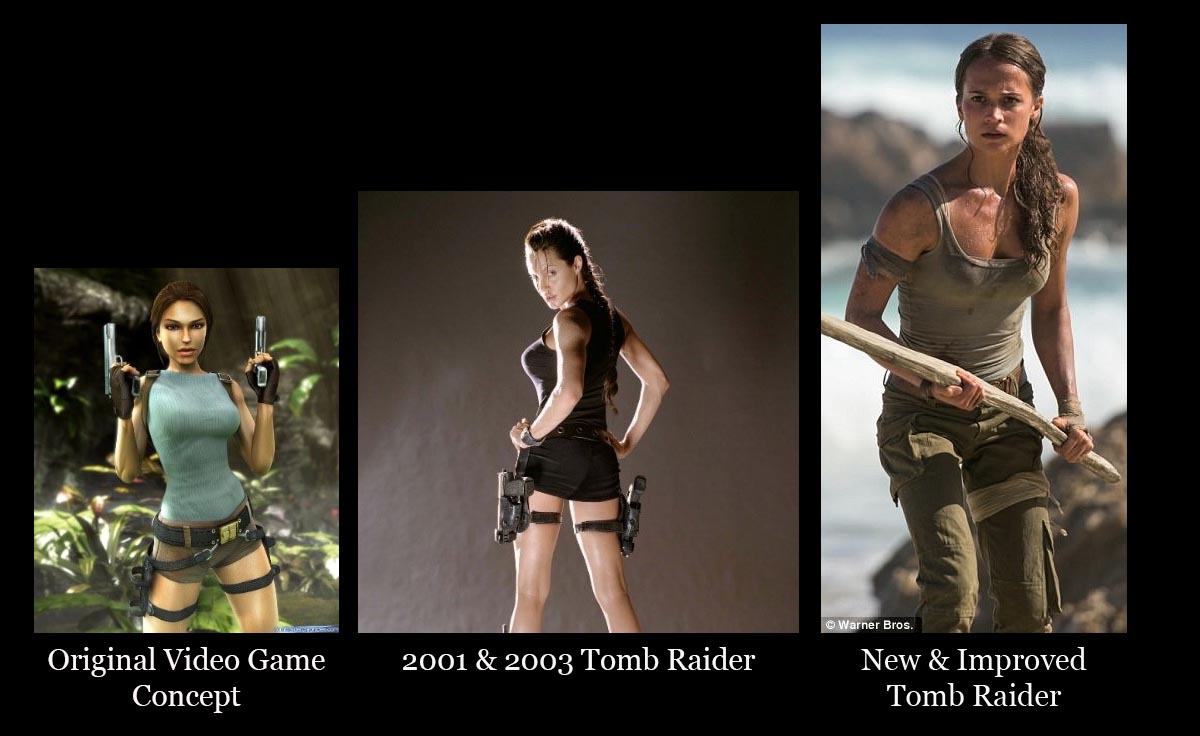 This Lara Croft is as good as the 2000 Angelina – and like Angelina – while being the tomb raider, she can withstand superhero assaults to her body and still over power the strongest of males. But this Lara Croft seems way more believable, a person you might meet at Starbucks or Macy's, well definitely not Macy's, maybe Nordstroms or Saks Fifth Avenue, but someone both males and females in the audience could relate to and cheer for.
Tomb Raider is fairly predictable throughout most of the movie, except the beginning portion. In the beginning Lara Croft is developing her skills and trying to live without her Father's fortune. Lara tries to be a bicycle courier and MMA trainee. After she fails that life, the tomb raider does pretty much what you think a tomb raider does. Lara Croft, concedes a normal life and accepts her inheritance. She then gets access to her father's research and discovers his last location before he disappeared 7 years ago. He disappeared on an island off the coast of Japan looking for the mythical Japanese Death Queen Himiko. Traveling to this unoccupied island off the coast of Japan, through Hong Kong leads to a CGI chase and a lot of running. This Lara is an excellent runner.
Upon arrival at the island Lara meets her father's, and now her, nemesis Mathias Vogel (Walter Goggin, Justified) a Trinity boss who's been looking for Queen Himiko's grave for 7 years. Mathias is evil, not innately evil, just an overworked and desperate boss trying to get home. Without Human Resources on the island he does whatever it takes to keep the slave crew working.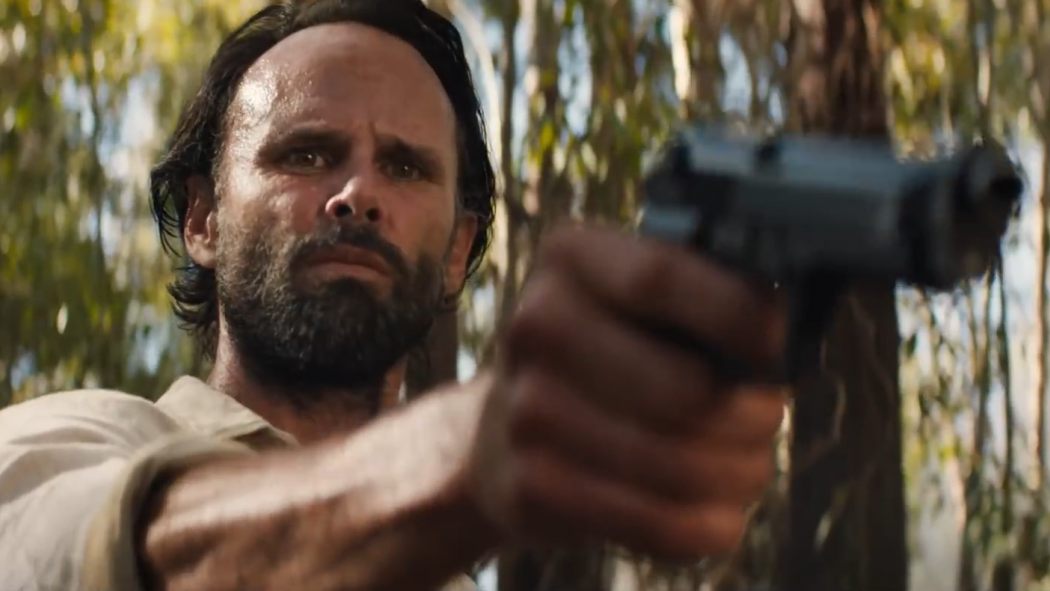 At this point, the Lara Croft Superhero portion of the movie begins. Escaping the Trinity work crew leads to a lengthy and impressive CGI scene involving a World War II era aircraft and a waterfall. That's followed with a lot of running, then only a little problem solving at the Death Queen's grave site.
Lara's father, Richard Croft (Dominic West), once a man of courage who built a great fortune, becomes an observer. Dad abdicates the tomb raiding to Lara. Lu Ren (Daniel Wu) the drunken captain who sacrifices a lot to get Lara to the island becomes her adjutant on the island. He does little but look and nod agreement at Lara.
As expected, Lara is wonderful, becomes a hero to the workers and does everything a Tomb Raider is suppose to do. However, Alicia Vikander also does a wonderful job making you want her to succeed and makes it almost believable.  Well, not really believable at all, but worth the time wasted. The film nicely sets up a sequel which may not involve tomb raiding. Instead there is a hint that Ana Miller (Kristin Scott Thomas) may not be the best right hand woman in the Croft company. Unfortunately, there may be two huge hand guns in the next movie, hopefully Lara doesn't backslide into the 1990's.
Movie Details
Director

Writer

Alastair Siddons & Geneva Robertson-Dworet

Actors

Alicia Vikander, Walton Goggins, Dominic West, Daniel Wu, Kristin Scott Thomas, Hannah John-Kamen, Derek Jacobi, Antonio Aakeel, Michael Obiora, Keenan Arrison, Milton Schorr, Josef Altin, Billy Postlethwaite, Emily Carey, Alexandre Willaume, Duncan Airlie James, Roger Jean Nsengiyumva, Sarah Sayuri Hare, Maisy De Freitas, Shekhar Varma, Rekha John-Cheriyan, Jaime Winstone, Nick Frost

Runtime

1 h 58 min

Release Date

5 March 2018

Genres

Overview

Lara Croft, the fiercely independent daughter of a missing adventurer, must push herself beyond her limits when she finds herself on the island where her father disappeared.