TOAST
Nigel Slater the food writer is a big thing in Britain.  He is "a most highly regarded and best loved food writer and television personality." He's a nobody in the US.  Most movies are only 90 minutes, so while the wife was out shopping for Thanksgiving (I offered to go) I watched this random free English movie set in Wolverhampton, England taking place during the messed up, and it really needed to change, 1960's.
A newcomer, Oscar Kennedy plays Nigel as an eleven-year old for ¾ of the movie. Freddie Highmore (TV's Bates Motel, The Good Doctor) plays Nigel at seventeen during the last 30 minutes of the movie.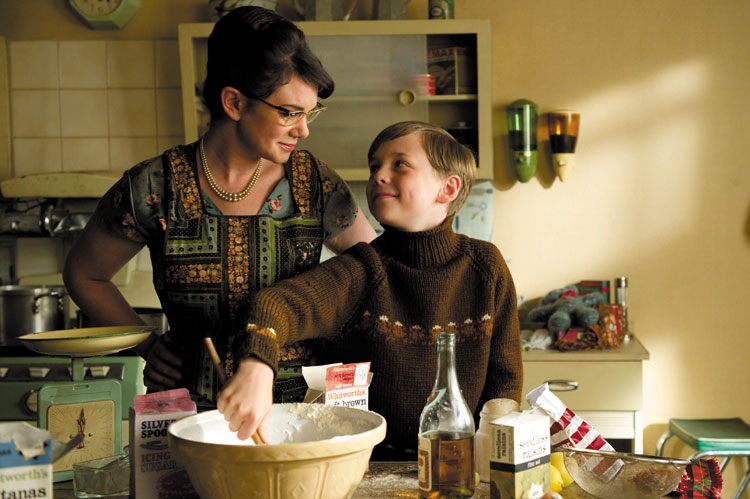 Nigel's perfect, but ill Mom can't cook so she boils vegetables in the can for dinner. When things don't work out she makes toast, which is the only thing Nigel likes, "Once you've bitten through that crusty surface to the soft dough underneath 'and taste the warm, salty butter, you're lost forever." That's about the only pleasant line in the movie.
Dad is a disgustingly horrid 60's Ogre and keeps calling Nigel stupid. After Mom leaves – a sad Christmas scene – Dad starts ogling the housekeeper, and eventually Mrs. Potter (Helen Bonham Carter) "…scrubs, polishes, and bleaches her way into their lives."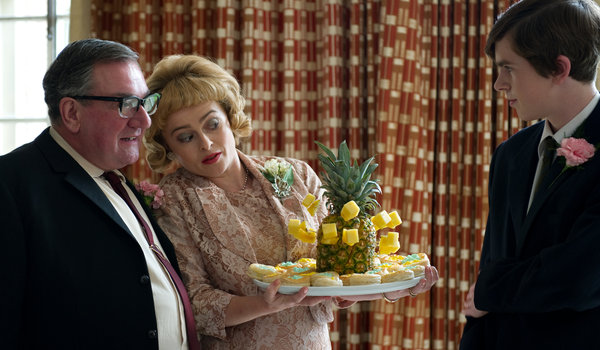 The only interesting or bright spot in this movie is the mean Mrs. Potter, the new step-mother, and Nigel competing to see who can bake the best lemon meringue pie to impress the Dad, although, on second thought, it's not a bright spot, it's just more bullying of Nigel.
Nigel's life keeps getting worse until he meets an older boy who instills a little confidence in Nigel, giving him the idea that he can change his own life.
The actual food writer Nigel Slater was in the last scene – woohoo. The music was mostly Dusty Springfield from the 60's, a good soundtrack for a mostly sad, no just plain sad movie; unhappy but watchable.
Movie Details
Director

Writer

Nigel Slater & Lee Hall

Actors

Freddie Highmore, Ken Stott, Victoria Hamilton, Oscar Kennedy, Helena Bonham Carter, Matthew McNulty, Rob Jarvis, Selina Cadell, Amy Marston, Marion Bailey, Tracey Wilkinson, Clare Higgins, Ben Aldridge, Sarah Middleton

Runtime

1 h 30 min

Release Date

30 December 2010

Genres

Overview

An adaptation of celebrity chef Nigel Slater's bestselling memoir, 'Toast' is the ultimate nostalgic trip through everything edible in 1960's Britain.