The Cranes Are Flying
"This is possibly the greatest film almost no one has seen."
THE CRANES ARE FLYING
The Cranes Are Flying is an obscure but incredible Soviet/Russian film from 1957.  This film won the Palme d'Or (Golden Palm) which was the highest prize awarded at the 1958 Cannes Film Festival.  Stealing a phrase from a YouTube commenter where the trailer for this film can be found, "This is possibly the greatest film almost no one has seen." (Spamlet1).
The Cranes are Flying begins just days before Russia enters WWII.  Veronica (Tatyana Samoylova) and Boris (Aleksey Batalov) are in love.  When Russia enters the war the patriotic spirit overwhelms Boris and he volunteers for the infantry.  Immediately, Boris is sent to the front.  This film follows Veronica throughout the war, with short scenes of Boris in the war.  The film ends when the war ends and the troops are returning home.
The plot is involved with an entire spectrum of emotions from joyous to desperate.  There is music, there are bombings of the city, intrigue, and there is death and love.
The acting is adequate, nothing special.  The acting might be a little better than the acting I've seen in some 1950's era movies.  But the acting is not the reason to watch this movie.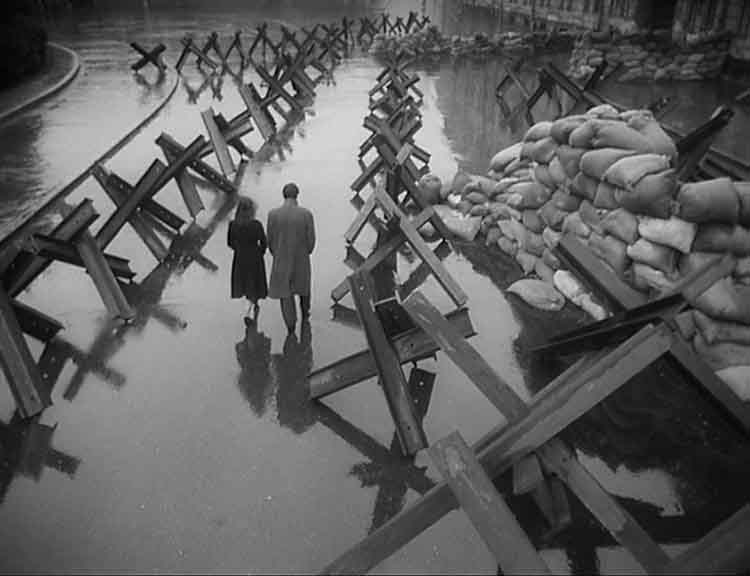 Cinematography:
The cinematography is outstanding and is the main reason to see The Cranes Are Flying.  I hate to say this since it may put some people off, but the photography is reminiscent of Roma and The Third Man.  The cinematography is not wide screen as in Roma, but there is usually a lot going on during scenes.  Scenes are extended.  Veronica is shown moving through crowds, running among tanks, or just being in love.  There are lots of closeups and interesting angles throughout the film, so many good shots you should watch the movie twice.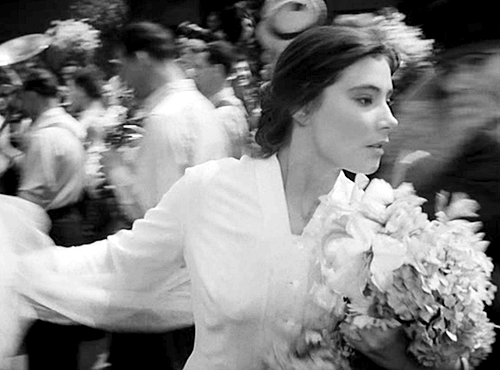 The Cranes Are Flying is an intelligent plot, emotionally satisfying, with fantastic black & white cinematography.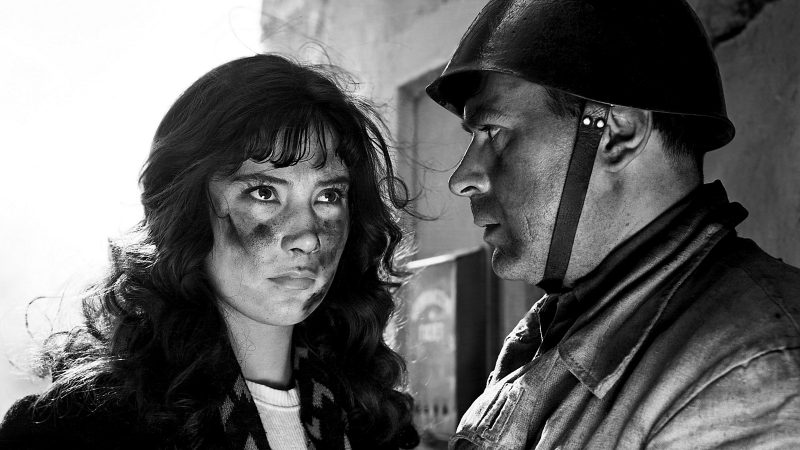 It is difficult to find this incredible 1957 Soviet/Russian film.  I paid $5.00 for a one-day access to Soviet Movies Online (https://sovietmoviesonline.com).  This website has many obscure Soviet/Russian movies for the few people in the world who are interested.
Movie Details
Director

Writer

Viktor Rozov

Actors

Tatyana Samoylova, Aleksey Batalov, Vasili Merkuryev, Aleksandr Shvorin, Svetlana Kharitonova, Konstantin Kadochnikov, Valentin Zubkov, Antonina Bogdanova, Boris Kokovkin, Ekaterina Kupriyanova, Valentina Ananina, Olga Dzisko, Klarina Frolova-Vorontsova, Leonid Knyazev, Georgiy Kulikov, Pyotr Merkuryev, Daniil Netrebin, Nikolay Smorchkov, Galina Stepanova, Valentina Vladimirova

Runtime

1 h 37 min

Release Date

12 October 1957

Genres

Overview

Veronika and Boris come together in Moscow shortly before World War II. Walking along the river, they watch cranes fly overhead, and promise to rendezvous before Boris leaves to fight. Boris misses the meeting and is off to the front lines, while Veronika waits patiently, sending letters faithfully. After her house is bombed, Veronika moves in with Boris' family, into the company of a cousin with his own intentions.