Shadow in the Cloud
on Hulu
SHADOW IN THE CLOUD
Shadow in the Cloud, an action-horror film on Hulu, is a tremendous opportunity for Chloë Grace Moretz, and she is powerful in the role.  Most of the film is a one-woman show with Chloe Grace Moretz as Officer Maude Garrett in the bottom turret (Sperry) of a B-17 bomber flying over the Pacific Ocean during WWII. During the first portion of the film, one must sit through typical 1943 sexist banter by the male crew doubting and berating her.  But then the plane is first attacked by gremlins, and then by Japanese Zeros, she begins to prove herself.
Chloe Grace Moretz keeps getting more and more competent and in control throughout the movie.  When things start to get mushy near the end, the gremlins attack again, and the heroine proves herself again.  Any woman viewing the entire film will feel good and be heartened after watching.
Gremlins are a real thing.  During WWII, gremlin was the term used when something went wrong with the plane.  Instead of blaming the inept, undertrained guys flying the plane, the gremlins did it.  But the main reason I jumped at the chance to watch Shadow in the Cloud is because in 1983 I saw the third remake of the classic Twilight Zone episode, Nightmare at 20,000 Feet, and Robert Lithgow and that freakin gremlin scared me.
Shadow in the Cloud, an action-horror film, did not scare me, but I was pleasantly surprised and thrilled by the movie; it was fun.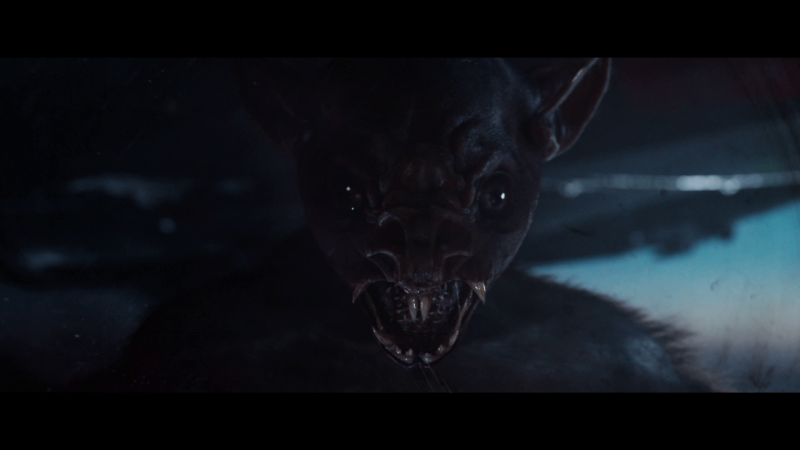 Posted May 26, 2021
Movie Details
Director

Writer

Max Landis, Roseanne Liang

Actors

Chloë Grace Moretz, Nick Robinson, Beulah Koale, Taylor John Smith, Callan Mulvey, Benedict Wall, Joe Witkowski, Byron Coll, Liam Legge, Asher Bridle

Runtime

1 h 23 min

Release Date

1 January 2021

Genres

Overview

A WWII pilot traveling with top secret documents on a B-17 Flying Fortress encounters an evil presence on board the flight.