ROCKETMAN
Rocketman is an excellent biopic of Elton John's life during the 1970's & 80's – not a linear story – instead, it is a musical.  This musical shows the most significant events in Elton's life during that time – not just what happened – but how he felt and how he survived those crazy times.
Elton John and his longtime partner, now husband David Furnish, have been trying to create a film based upon Elton's life for nearly 20 years. Production started and stopped since 2001.  Rocketman was completed in 2018.  Elton gave his full support and assistance.
© 2019 Rocket Pictures − All right reserved.
Some details in the film are not completely accurate (such as the origin of the name Elton John, or the date he got clean). The songs are not sung in the order they were written.  Instead, the music is used as a plot device to set the mood of a scene or to move the story along. Accuracy and the timeline are secondary – the feeling of the moment or the event is the more important element.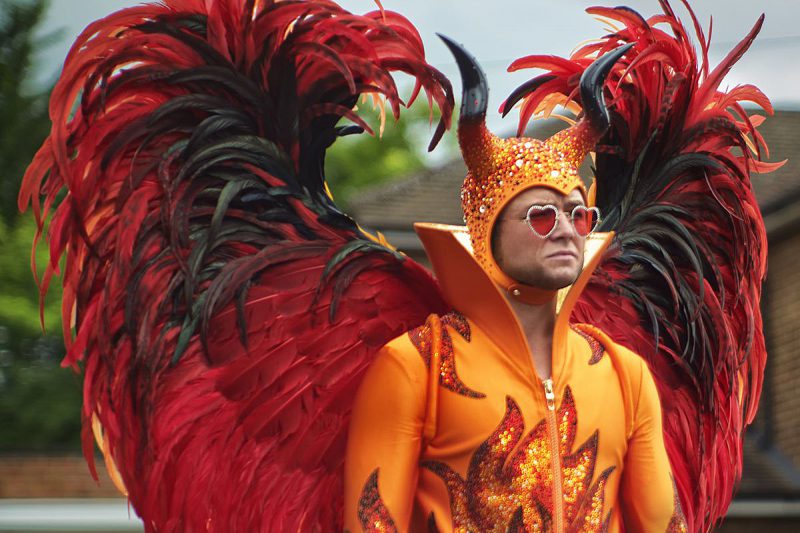 Taron Egerton (Kingsman: The Golden Circle) played Elton John and sangs all the songs.  There was nothing wrong with Taron's portrayal of Elton.  Taron resembles Elton of the 70's and 80's and sings like Elton.  The concert footage is excellent.  Taron plays a great rockstar.  His acting showing the struggle with getting clean and sober is also excellent.
Another significant part of Elton's life was meeting Bernie Taupin (Jamie Bell, Billy Elliot, Fantastic Four). Bernie, a loyal friend but slightly aloof, is the genius who wrote the lyrics to most of the Elton John songs we remember.  I believe Bernie lived in LA most of the time – he spent his time marrying women – I think he's up to 4 wives at 69 years old.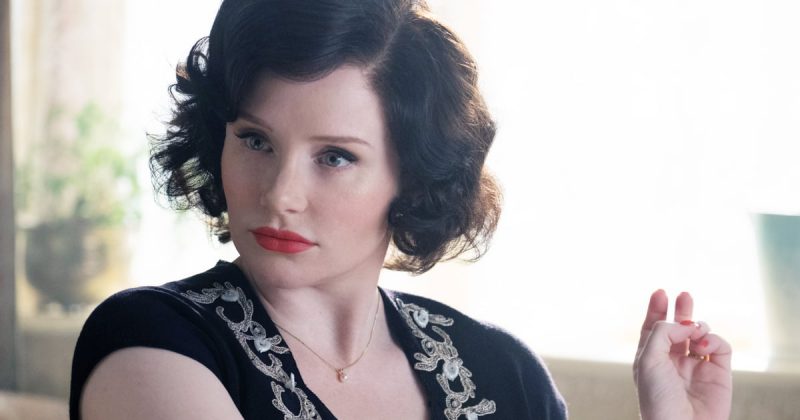 Bryce Dallas Howard (Jurassic World, The Help) and Steven Mackintosh play the extremely non-supportive parents.  Parents, in general, were a bit messed up in the 60's since they could not handle the onslaught of free love and drugs – these two parents represent those messed up parents very well.  Luckily, Grandma Ivy (Gemma Jones, Bridget Jones's Baby) saves Reginald (Elton) during that time.
Lee Hall, an English playwright, wrote the screenplay for Rocketman. Lee Hall has also written Billy Elliot (2000), War Horse (2011), and Toast (2010).  Interestingly, Toast is similar to Rocketman, delete the drugs, replace music with food, and the sex in Toast is adolescent, not intense.
Overall, Rocketman is an excellent movie showing the important events in Elton John's life during the 70's and 80's.  Drug use and a sex scene gets Rocketman and R-rating. Maybe a Best Picture nominee.
Movie Details
Director

Writer

Lee Hall

Actors

Taron Egerton, Jamie Bell, Richard Madden, Bryce Dallas Howard, Gemma Jones, Steven Mackintosh, Tom Bennett, Matthew Illesley, Kit Connor, Charlie Rowe, Stephen Graham, Tate Donovan, Harriet Walter, Jason Pennycooke, Ophelia Lovibond, Jimmy Vee, Celinde Schoenmaker, Rachel Muldoon, Sharon D. Clarke, Evan Walsh, Peter O'Hanlon, Ross Farrelly, Sharmina Harrower, Aston McAuley, Alexia Khadime, Carl Spencer, Leon Delroy Williams, David Doyle, Dickon Tolson, Leigh Francis, Graham Fletcher-Cook, Sian Crisp, Guillermo Bedward, Max Mackintosh, Charles Armstrong, Barbara Drennan, Leon Cooke, Micah Holmes, Diana Alexandra Pocol, Layton Williams

Runtime

2 h 01 min

Release Date

22 May 2019

Genres

Overview

The story of Elton John's life, from his years as a prodigy at the Royal Academy of Music through his influential and enduring musical partnership with Bernie Taupin.