PRACTICAL MAGIC
Practical Magic with its amusing witches is completely unbelievable and has a totally outrageous premise.  This allows Practical Magic to do whatever they want and they do it amusingly well.  You could say Practical Magic is a happy rom-com-ish movie even with the abuse, murder, witches, remurder, ghost, haunting, and possession.  Sandra Bullock and Nicole Kidman are sisters (Sally & Gillian Owens) from a long line of witches that are man-killers – any man they love dies early.  Aunties that raised them (Stockard Channing & Dianne Wiest) are hard core witches that try to pass the magic on to the two girls.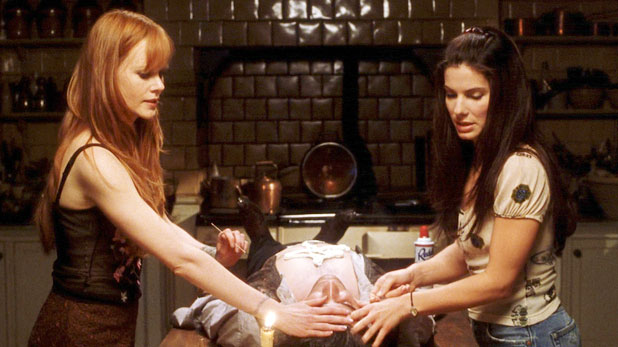 Actually is a fun movie with young Sandra & Nicole at their best, or at least at their youngest, and they have a superfluous dance scene (Midnight Margaritas) to prove this.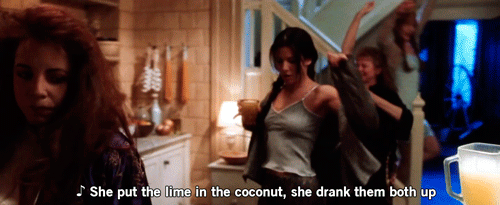 The men include all future TV stars, Goran Visnjic (ER), Aidan Quinn (Elementary), and Mark Feuerstein (Royal Pains), also includes Evan Rachel Wood (HBO's Westworld) as a 12-year old.  Main reason viewed this well known, older film? – filmed in the Pacific Northwest in, Langley & Coupeville, Whidbey Island, and Friday Harbor, San Juan Island places I sometimes visit.  They make the beautiful but always raining Pacific Northwest resemble an island in Massachusetts.
Movie Details
Director

Writer

Alice Hoffman · Akiva Goldsman · Robin Swicord · Adam Brooks

Actors

Sandra Bullock, Nicole Kidman, Evan Rachel Wood, Goran Visnjic, Stockard Channing, Dianne Wiest, Aidan Quinn, Alexandra Artrip, Caprice Benedetti, Camilla Belle, Chloe Webb, Margo Martindale, Mark Feuerstein, Caralyn Kozlowski

Runtime

1 h 44 min

Release Date

16 October 1998

Genres

Overview

Sally and Gillian Owens, born into a magical family, have mostly avoided witchcraft themselves. But when Gillian's vicious boyfriend, Jimmy Angelov, dies unexpectedly, the Owens sisters give themselves a crash course in hard magic. With policeman Gary Hallet growing suspicious, the girls struggle to resurrect Angelov -- and unwittingly inject his corpse with an evil spirit that threatens to end their family line.