Oldboy
15 years of imprisonment, five days of vengeance
OLDBOY
Y'all tired of these cutesy Netflix or Amazon Original films that deal with teenage coming-of-age, or relationship issues that your girlfriend or wife asks/makes you watch.  It's time for a change – at least for 2 hours. Watch the original 2003 Oldboy, a South Korean action thriller film written and directed by Park Chan-wook.  Not the Parasite guy, this is another great South Korean Director.
Oldboy is a well-done film about vengeance and loathing.  Unlike a horror movie that can be fun with the jump scares and the predictable outcome if they go into the basement.  Well, Oldboy epitomizes revenge and hatred, makes it seem real, and scary and sad, and euphoric.  It messes with your emotions better than any adorable coming-of-age movie can do, although you may regret those feelings.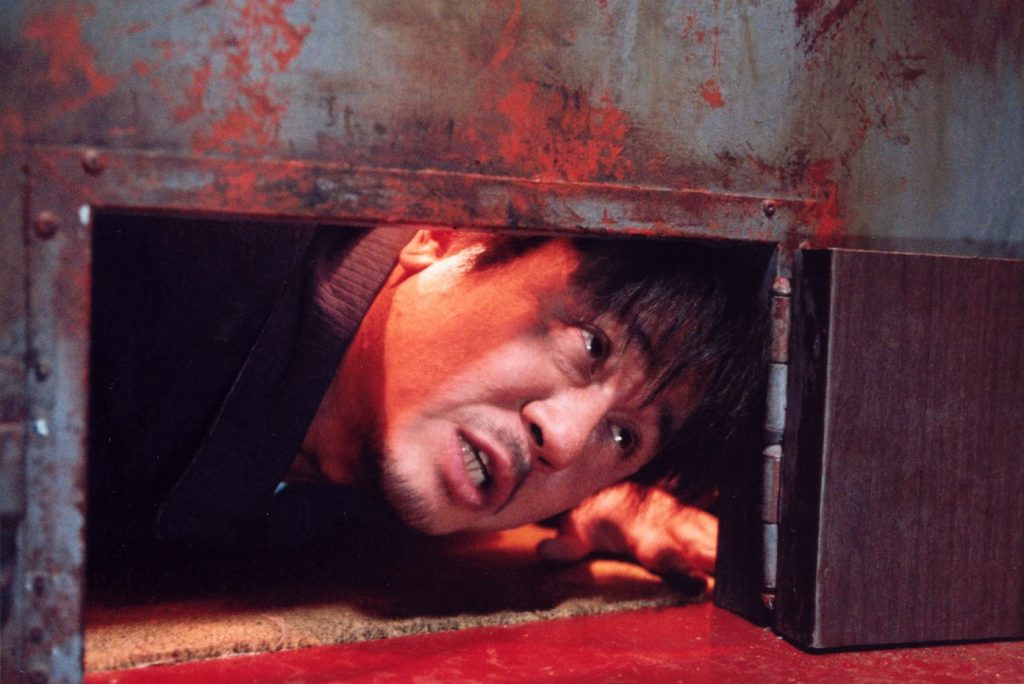 A drunken Oh Dae-su (Choi Min-sik) is taken and imprisoned for 15 years in a studio apartment.  For the first 20 minutes of the film, you watch him spiral down into insanity while confined to this prison.  The captors release Dae-su from his "prison" and place him in a large city. Revenge is Dae-su's only ambition; find out who imprisoned him, why they did it, and kill them.
Meanwhile, the person who engineered the imprisonment – the wealthy and evil Lee Woo-jin (Yoo Ji-tae) – is controlling Dae-su's actions, unbeknownst to Dae-su.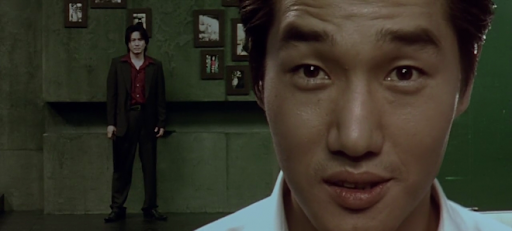 Oldboy's plot is brilliantly engineered with lots of foreshadowing and symbolism. Also contains several scenes that will be hard to forget – fight scenes, gory scenes, and a food scene.
Choi Min-sik as Dae-su changed throughout this movie.  He gained weight for his first scene as a not so great drunken husband.  Then lost weight and trained to do the sometimes strenuous and brutal action scenes.  One of the technological highlights is a three-minute continuous action scene of Oh Dae-su armed with a hammer fighting about 20 younger men in a narrow hallway.  No great blood or crushed skulls as you are probably thinking, just brute force and insane fist fighting.
The plot skillfully unfolds into a series of events all planned by Lee Woo-jin – events that you would never anticipate – and that will bother you to your core.  By the end of the movie, I felt awful.  Movies make me feel warm and fuzzy, happy, neutral, sad, educated, but they never make me feel terrible; Oldboy is that good of a movie.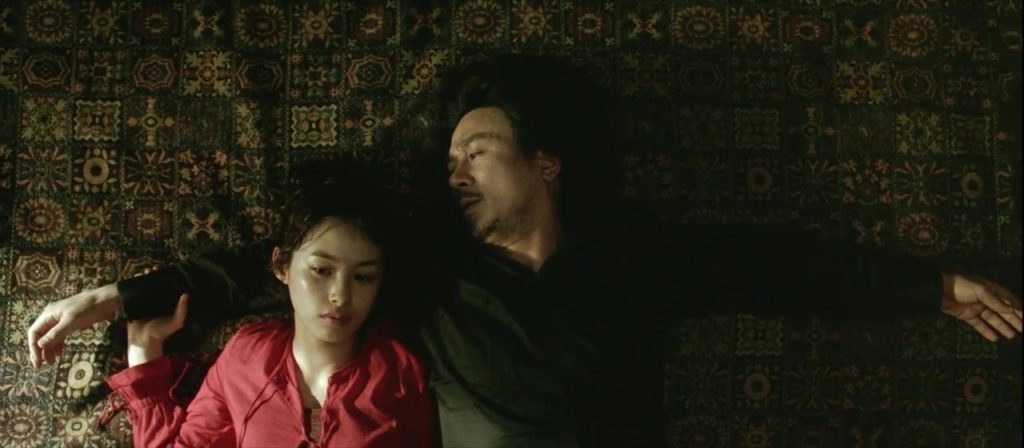 Oldboy even ruined the next day for me.  I woke up three hours early the next day woken by an Oldboy nightmare, and I could not get back to sleep.  The complicated and well structured 2003 Oldboy, an action thriller movie, is superb. Viewing the film made me feel awful and then ruined the next day for me. Now I know the true meaning of an awfully good movie.
Movie Details
Director

Writer

Based on Old Boy by Garon Tsuchiya Nobuaki Minegishi; Screenplay by Hwang Jo-yun Lim Jun-hyung Park Chan-wook

Actors

Choi Min-sik, Yoo Ji-tae, Kang Hye-jung, Kim Byung-ok, Oh Dal-su, Lee Seung-Shin, Yoon Jin-seo, Ji Dae-han, Oh Tae-kyung, Yoo Yeon-seok, Oh Gwang-rok, Lee Dae-yeon, Park Myung-shin, Kim Su-hyeon, Yoo Il-han, Lee Young-hee

Runtime

2 h 00 min

Release Date

21 November 2003

Genres

Overview

With no clue how he came to be imprisoned, drugged and tortured for 15 years, a desperate businessman seeks revenge on his captors.