MULAN
Mulan is a name known in China since the fourth century.  Around that time the nomadic Rourans were fighting the Emperor of the Northern Wei dynasty, in power from 386-534.  The Ballad of Mulan (Ode to Mulan) came about during this time.  The Ballad of Mulan is a relatively easy to read six stanza poem.
In the live-action drama 2020 version of Mulan, Disney stays reasonably faithful to the actual intent of the Ballad.  Mulan achieves great success for her family and country while pretending to be a man.  The significant difference between the movie and the Ballad of Mulan is when she decides to reveal that she is a woman.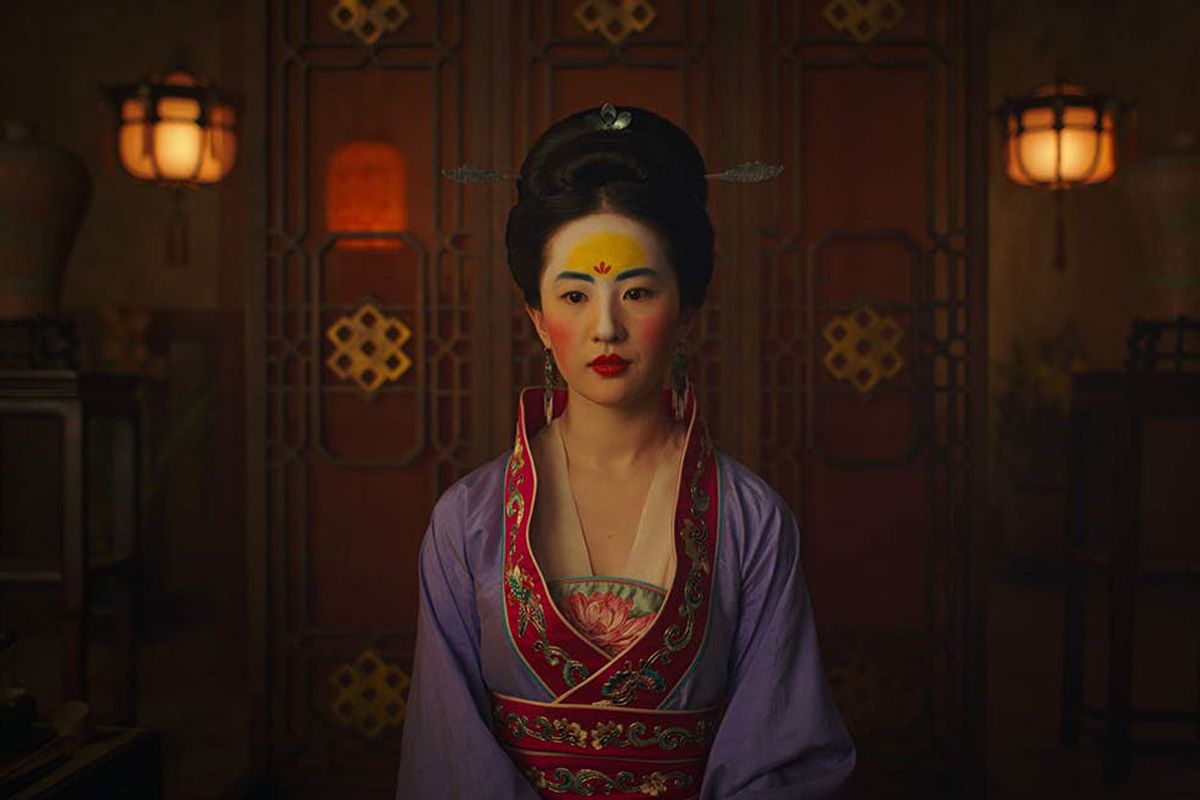 The 2020 Mulan even replicated a scene taken directly from the last stanza of the Ballad of Mulan.  At 13:34, Mulan rides alongside two rabbits. She tells her family, "I was riding alongside two rabbits, I thought one was a male, and one was a female, but you can't tell when they are running that fast."
You can hear occasional chords of the song Reflection, the song sung by Christina Aquilera in the 1998 Mulan, throughout the film.  During the final credits first, Christina sings Reflections, and then Yifei Liu, who plays Mulan, sings it again in Mandarin.
The similarity between the 1998 Mulan film and the 2020 film ends here.
This 2020 Mulan is a 200 million dollar beautifully filmed widescreen movie. We should all see it again when the theaters reopen just for the cinematography.  The cast is all Chinese or Asian-American actors. Hopefully, gone are the white-washing days when a white person plays a person of a different race (for god's sake, Donny Osmond played a character named Shang in the 1998 Mulan).  I do not believe Disney is progressive, but the movie theaters in China are open in this COVID 2020, and China is where Disney will make their money back on this film.
There is a big catapult battle in Mulan, and I love a good catapult scene.  However, the logistics of that catapult battle were impossible to achieve.  I became distracted thinking about the time, distances, and writing and could not enjoy the battle as much.  In fact, all the fighting in Mulan is PG-13 hand-to-hand combat using a lot of ropes to propel the actors to excessive distances. Nothing overly grizzly or realistic, which may have reduced the intensity of the whole movie – from the adult perspective.
I had no problems with the casting.  Yifei Liu, a popular actress and singer in China, is the new face of Mulan.  She did no great dramatic acting in this film.  Just be the face and let the ropes carry you through the air.  But, on account of her popularity in China, China will love this film.
The antagonists were magnificently mean but not too evil.  The Rouran warrior Bori Khan (Jason Scott) is how you expect a warrior in the fourth century to look.  His wicked shapeshifting witch Xianniang (Gong Li), is perfect as the scorned witch trying to make a world where she can live.  There was a proper amount of mysticism to add another layer to the story.
Mulan's parents are two of my favorite, Tzi Ma as her father, and Rosalind Chao as the mother.  Tzi Ma has played that role before, most recently in The Farewell, and he does it well playing a loving and restrained father.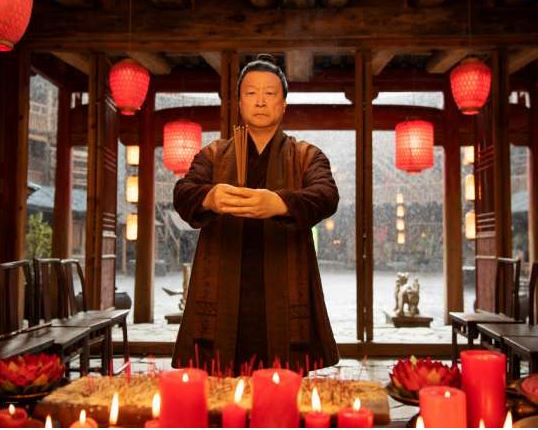 Disney did make a beautiful movie using all Chinese and Asian-American actors, kudos for that.  However, this is just a Disney movie.  Mainly designed for children to fall in love with, so they beg their parents to take them to the 5.5-billion-dollar theme park Disney built in China.  Traditional dress and symbolism fill the movie, which will make for a fine theme park exhibit.
The 2020 action drama Mulan is an easy to watch spectacle of a story everyone knows. Nothing too deep, nothing too horrible, just pleasant death and dying in ancient China.  A twelve-year-old Chinese girl will watch Mulan a multitude of times.
Movie Details
Director

Writer

Screenplay by Rick Jaffa, Amanda Silver, Lauren Hynek, and Elizabeth Martin

Actors

Liu Yifei, Jet Li, Tzi Ma, Donnie Yen, Gong Li, Jason Scott Lee, Yoson An, Rosalind Chao, Cheng Pei-Pei, Ron Yuan, Chen Tang, Jun Yu, Doua Moua, Jimmy Wong, Ming-Na Wen, Nelson Lee, Hoon Lee, Crystal Rao, Elena Askin, Vincent Feng, R.J. O'Young, Roger Yuan, Jenson Cheng, Arka Das, Jen Sung, King Lau, Susana Tang, Zhaidarbek Kunguzhinov, Gary Young, Wolf Chen, Owen Kwong, Radhesh Aria

Runtime

1 h 55 min

Release Date

4 September 2020

Genres

Overview

When the Emperor of China issues a decree that one man per family must serve in the Imperial Chinese Army to defend the country from Huns, Hua Mulan, the eldest daughter of an honored warrior, steps in to take the place of her ailing father. She is spirited, determined and quick on her feet. Disguised as a man by the name of Hua Jun, she is tested every step of the way and must harness her innermost strength and embrace her true potential.