Four Quick Movie Reviews
Metal Lords - Black Crab - Kimi - The Protege
Metal Lords:
Metal Lords is a high school teen comedy-drama about an all-in heavy metal guitarist starting a metal band with his best friend, the mild and levelheaded Kevin. From a movie review point of view, a bit formulaic but fun to watch. From a life lesson point of view, everything is right about this movie. Metal Lords has all the right messages about commitment, practicing to improve skill, mental health, seeking help, dating, friendship. Bullying is also addressed. The music is good even if you do not like metal and the characters are unique and young unknowns (Jaeden Martell, Adrian Greensmith & Isis Hainsworth). Some drug and alcohol use, and one quick scene with naked teenagers all by support characters. Filmed in Portland, Oregon.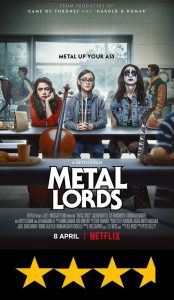 Black Crab:
Nothing pleasant about this Swedish film, this is a dystopian war movie with desperate human drama throughout, not the film to watch in April 2022 after a world-wide pandemic and during the invasion of Ukraine, both of which are seen in this movie. But I enjoyed Noomi Rapase in the Netflix film Close and in this film, Black Crab, she plays a similar role – a tough ass who stops at nothing to do her job. Interesting scenes of six soldiers skating behind enemy lines to complete their mission. Then even larger moral issues arise. Some creepy scenes of ice and death. Music during final credits: Stay Dead by Dead People should give you a hint as to the content.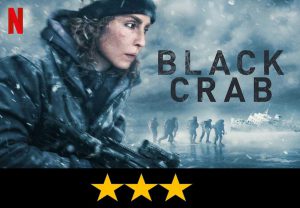 Kimi:
Angela Childs (Zoë Kravitz) suffers from acute agoraphobia and works for a Seattle startup tech company ready to go public with Kimi, a voice activated assistant. Angela hears a crime committed on a Kimi voice stream and investigates. The first half is a bit tedious defining her lifestyle, showing her habits, her tech job, and her neighbors. Most of the first half is a one-woman show starring Zoë Kravitz, which is well done. When she finally leaves her very cool apartment the pace picks up. Large part filmed in downtown Seattle on Elliott Avenue West near the Expedia campus.
The Protégé:
A glamorous film, far from a comedy-drama with Maggie Q as a high-end hired killer. Her mentor is Samuel L. Jackson, and her love/hate nemesis is Michael Keaton. It keeps you entertained but don't be picky about details. Maggie Q would be better as a superhero, since she is not a believable fighter killer. Lots of fights and gun battles but nothing to get too excited about. Interesting but unreal relationship between two hired killers, Maggie Q and Michael Keaton. I had no desire to watch this film a second time.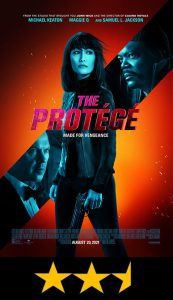 April 14, 2022
Movie Details
Director

—

Writer

—

Actors

—

Runtime

—

Release Date

—

Genres

—

Overview