Hellbound
Netflix Six Episode Series
HELLBOUND
Watch the first six minutes of Hellbound, a Korean horror thriller series, and you will be intrigued by the supernatural horror that is happening in a South Korean city, or you will be appalled by the "demonstration" and will miss an exciting horror thriller. The first three episodes of Hellbound show the beginning of a not-so-righteous supernatural-influenced religion that sends sinners to hell. The last three episodes occur a few years later and show the beginnings of trouble for this new religion.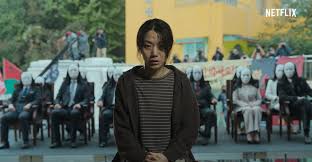 Hellbound is a South Korean series in Korean with subtitles – wait – don't stop – keep reading – Hellbound is good. Director Yeon Sang-ho first created Hellbound as a webtoon, later made into this live-action TV series. You can watch it with dubbed voices. However, the voice-over actors that did the dubbing are not the A-Team. It is recommended you watch the series in Korean and read the subtitles to enjoy the characters and emotions best.
Sinners are told the exact time they will be purged and sent to hell.  At that time, three smoking beasts show up, beat, and eventually burn the victim to death.  That sounds horrible, but the real horrors begin when the New Truth Society, led by a charismatic Chairman Joeng Jin-soo (Yoo Ah-in), begins to gain control. The New Truth develops their own set of ethics quickly accepted by the frightened population.  Even worse than their new ethics is their strong-arm support group, the Arrowhead, using bats and pipes to make people follow their decrees.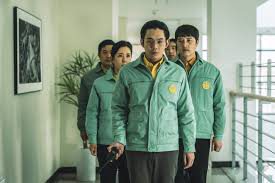 The first three episodes focus on detectives trying to determine what is happening. The final three episodes occur years later. The "angel" mistakenly tells a newborn infant he is a sinner and is bound for hell. The New Truth Society tries to hide this mistake from society, thereby leading to three riveting episodes of Hellbound. Can the New Truth Society hide this error from the people? Does the infant survive?
The three beasts dispensing justice are not the emphasis nor the absolute horror of Hellbound.  The religious zealots leading the New Truth Society are the crux of the story and the absolute horror in this TV series on Netflix. Weirdly, Hellbound seems relevant and even plausible to some degree in this society.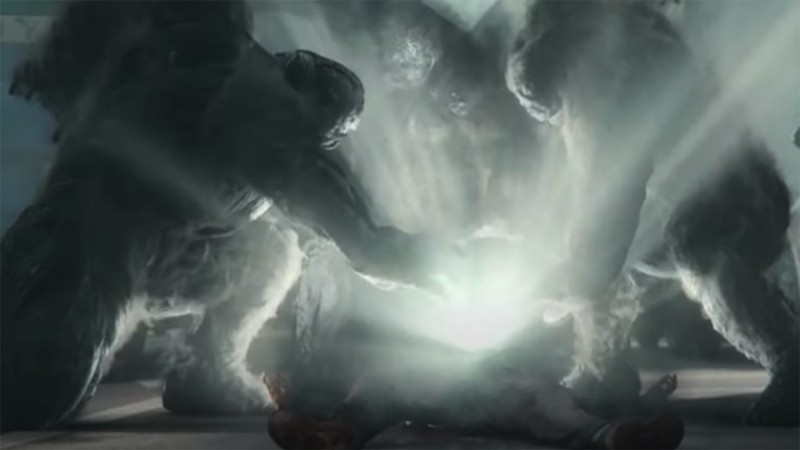 Hellbound, a Korean horror, thriller TV series, is a quick watch, excellent to binge. Episodes are 42 to 60 minutes each for a total runtime of about 5 hours.
Movie Details
Director

Yeon Sang-ho

Writer

Based on the webtoon Hellbound by Yeon Sang-ho. Written by Choi Kyu-sok

Actors

Yoo Ah-in, Kim Hyun-joo, Park Jeong-min and Won Jin-ah

Runtime

5 h 11 min

Release Date

19 November 2021

Genres

Overview

Hellbound is a horror thriller from Korea. Angels identify sinners who are then purged by beasts. A new religion, The New Truth, arises that is not so holy.