EVEN THE RAIN
On Columbus Day 2017, scratch that, on Indigenous People's Day, watched on the news as Native Americans were getting arrested for a pipeline/sacred grave protest, 28 arrested. In their honor, I watched this superb serious Spanish drama about the realization of past and current atrocities.
This fictional film is about a film crew in Cochabamba, Bolivia in the year 2000, making a movie about Columbus' discovery of the New World.  The film is written as a truthful reenactment of Columbus during his time in the New World.  The truthful presentation included Columbus' enslavement of the indigenous population for his benefit, taxing the indigenous people for their gold, burning protesters alive, and includes the "first voice of conscience against the empire," the one priest who protests – guess what happens to the priest.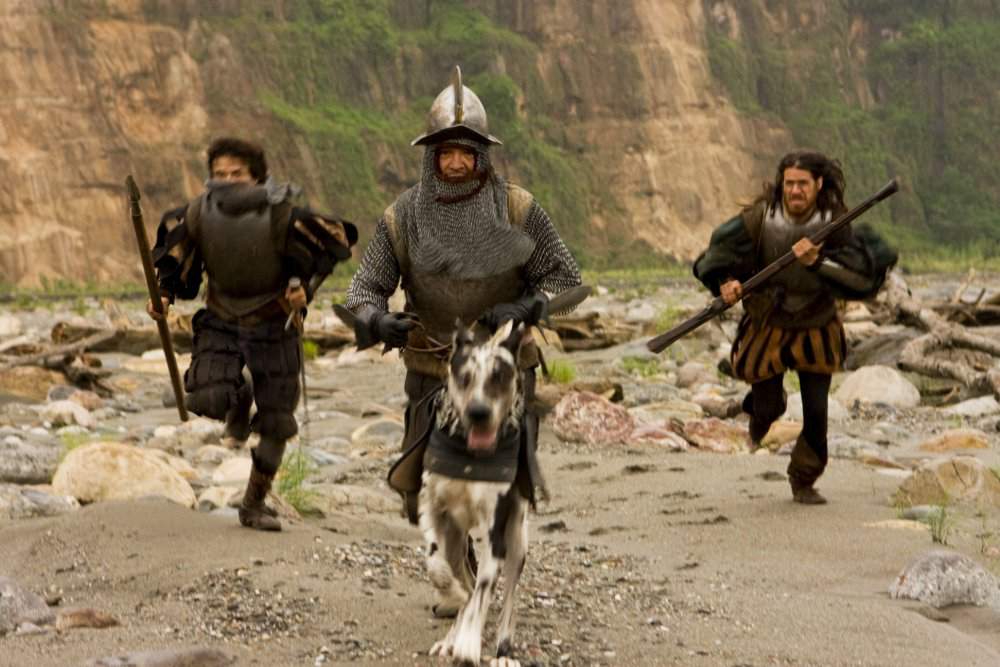 Simultaneously, during the making of the movie, the Cochabamba Water Co. illegally takes over the resident's water well – the well the Indians dug and were living on – which begins a violent protest throughout the city.  The local Daniel (Juan Carlos Aduviri) playing the role of Hatuey, the Taíno chief who led a rebellion against Columbus leads the real protest against the Cochabamba Water Co.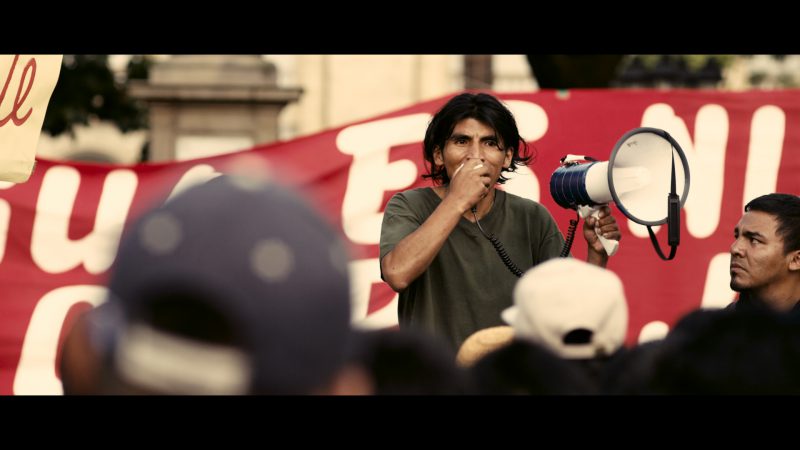 Concurrently, the film crew is finally understanding the horrors of Columbus, and simultaneously realizing that they are also exploiting the Indian extras by paying them very little and making them do physical labor in constructing the sets. The actors in the movie begin to have a hard time when confronted with the reality of Columbus, they refuse to even reenact some of the horrific scenes.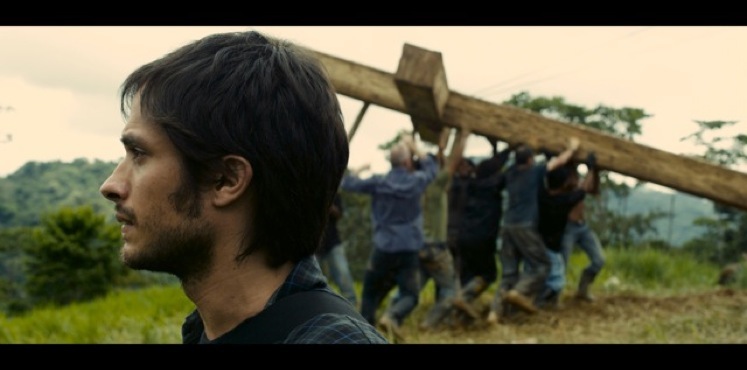 The only actor I was familiar with was Gael García Bernal (Y Tu Mamá Tambien, Mozart in the Jungle) who was in the role as Sebastián, the film director.  Even the Rain is a fine protest film and also a historical dramatization film with a lot emotion, anger and enlightenment.  This fine protest film could become an Indigenous People's Day tradition.