DHANAK (transl. RAINBOW)
Dhanak is the best, most original road trip movie I've ever seen, if you don't mind watching endearing 8 & 10-year old kids. Older sister Pari (Hetal Gada) trying to find sight for her 8-year old brother and Chotu's (Krrish Chhabria) by the time he is nine.  No earbuds in India so on their way to school, Pari or Chotu tell a story about their favorite stars based on a coin flip.  Pari's favorite actor is Shah Rukh and Chotu likes Salman Khan.
As Chotu's ninth birthday approaches, they set out on the road to look for Shah Rukh, a proponent of eye donations.  Traveling alone through 300 km of an area of India where there are few people.  This part of India is quite beautiful and simple. In this idyllic India (the family always walks on sand; asphalt is foreign) everyone, well most people – there always must be an antagonist – but most people are nice.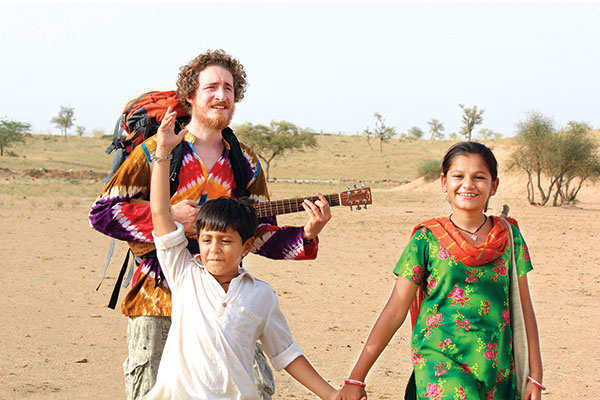 An Indian feel good movie in Hindi with English subtitles although some of the music was lame (it's painful to read lyrics to lame songs). The kids were very likeable, they sold it.