The Burial Of Kojo
The Burial of Kojo is an African Indie film shot in Ghana with the assistance of the African Film Society. An African-borne musician (Samuel "Blitz" Bazawule) working in Brooklyn, New York, did it all – wrote and conducted the music – wrote the screenplay and is a first time Director. The film is narrated in English by Kojo's daughter Esi (Cynthia Dankwa); the storyline is spoken in the African dialogue, Twi. The only other English are the brief scenes of the Spanish TV soap opera that mirrors the movie.
After a life changing event involving his brother, Kojo (Joseph Otsiman) retreats to a village – a village surround by water – meets his wife and they give birth to their daughter Esi. Kojo & Esi's life is heavily influenced by dreams, visions, symbols, and mystics, with the main visions being related to water, crows and doves. Reality enters when Kojo's brother, Kwabena (Kobina Amissah-Sam) returns and draws Kojo back to the city; the distant wife was pushing for a return to the city and was ready to leave the village.
While in the city the two brothers become illegal miners looking for gold in a city where the mines are now owned by the Chinese, the cops are not ethical, and everyone is still poor. Eventually Kojo disappears leading to the fullfillment of the visions and the completion of the story.
This is a very well told story that has you questioning what is reality, what's the significance of the visions, what is really happening.
The Afropop/jazz/techno music (to try to give it a name) is worth paying attention to since the music is composed and directed by the Director, it is definitely not the traditional African rhythms.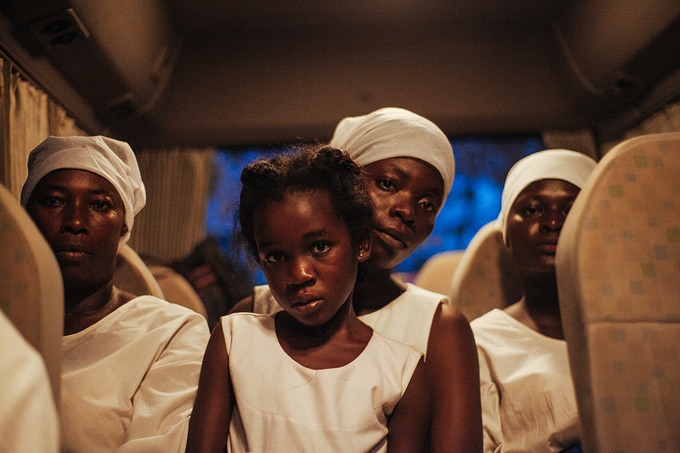 What makes this a fine piece of storytelling are the different levels of the story that seem to flawlessly blend together into a somewhat somber film with a brief but satisfying final scene. There is a great connection and love between the daughter and the father and the opening up of old wounds with the brother, which comes to a head in the big city, is fascinating. A great effort by the first time director that is definitely not a linear story.
The rating is low since the visions and symbols in The Burial of Kojo Indie film remains ambiguous until the very end.
Movie Details
Director

Writer

Sam Blitz Bazawule

Actors

Ama K. Abebrese, Joe Addo, Henry Adofo, Kobina Amissah-Sam, Brian Angels, Cynthia Dankwa, Edward Dankwa, Mamley Djangmah, Anima Misa, Zalfa Odonkor, Joseph Otsiman

Runtime

1 h 20 min

Release Date

2 November 2018

Genres

Overview

A man is trapped in a mine shaft by his vengeful brother while his daughter embarks on a magical journey to rescue him.