SEATTLE INTERNATIONAL FILM FESTIVAL – SIFF
Movies seen and commented on this year at SIFF.
Beans – 5 Stars
BUB – At least it runs only 10 minutes
East of the Mountains – 4 Stars
Sing Along If You Know The Words – 2.5 Stars
All Sorts – 3 Stars
The Other Morgan – 4 stars
Strawberry Mansion – 1.5 stars
Criollo – 2.5 stars
Ladies of Steel – 4 stars
Waikiki – 2.5 Stars
Summertime – 5 Stars
The SIFF is an annual event since 1976 – excluding the COVID 2020 year – showing international and domestic films.  The 2021 SIFF showcased 92 feature films and 126 shorts from 69 countries.  This year SIFF is a virtual film festival from April 8 – 18, 2021.
It's most enjoyable to sit in a crowded theater with a group of cinephiles watching new films no one is familiar with.  Hearing the attentive group reacting or unexpectedly finding a new favorite movie is magical.  A virtual festive still allows you to find a new favorite movie and it is a bit easier since there is no traffic or lines.  Virtual is acceptable, but not the same.  Here are short comments on the films I viewed at the 2021 SIFF with my Fire TV Stick and the SIFF App.
1) Beans – 5 stars
Twelve-year-old Mohawk girl Tekehentahkhwa (nicknamed "Beans"), played by Kiawentiio Tarbell (Anne with an E), is phenomenal as she transforms from a sweet innocent older sister to a hormone-filled strong teenager in the coming-of-age film Beans. Beans' transformation is set against the backdrop of racism toward the Mohawk People during the 1990 Oka Crisis in Canada.  The film Beans shows Canada's ugly racist side but ends up being a sweet, satisfying film.  Based upon the experiences of the Writer and Director Tracey Deer during the Oka Crisis.  Canadian film in English (92 minutes) and one of the best coming-of-age films I've seen.
2) BUB – New Zealand Film

A short film, about 10-minutes.  Grandma is hospitalized, and 6-year old Bub stays in her house alone all night.  Quiet anticipation with only a little payoff.   New Zealand film in English, what little speaking there is.
3) East of the Mountains – 4 Stars

The drama, East of the Mountains, stars Tom Skerrit, a Seattle, Washington resident since 1988, who is being honored in 2021 by the Seattle International Film Festival with a Tribute Event. Tom Skerrit is usually a character actor playing supporting roles.  In East of the Mountains, Tom Skerrit is in the leading role as Ben Givens, a retired surgeon, alone after his wife died and newly diagnosed with terminal cancer.  He and his dog Rex make a road trip to Eastern Washington to end his life with his shotgun.  East of the Mountains is a classic Indie movie with long pauses and quiet slow-moving scenes.  However, an excellent heartwarming film with genuine and gracious people supporting his character.  Is it better to die with honor in battle or die in the arms of your family?
4) Sing Along If You Know The Words – 2.5 stars
A short film running eight minutes, showing Ben (Barry O'Neil, he also wrote the screenplay) trying to overcome his social anxiety by hosting a dinner party.  Oh my, Ben is truly uncomfortable, afraid to say anything people might scoff at.  After a brief phone call with his therapist, Ben attempts to be the center of attention.  Directed by Alycia Delmore, a Seattle-based actress, producer, and now director.  Ms. Delmore produced the 2017 SIFF film Rocketmen.
5) All Sorts – 3 Stars
Diego (Eli Vargas) is hired by a stereotypical bad data management company filled with cubicles and work-avoiders. However, the company also has a little magic happening, that unfortunately is never explained.  Takes thirty minutes to establish the premise and meet all the eccentric characters.  The Maintenance/Security guy with a magic paperclip, the CEO Vasquez (Luis Deveze) who keeps firing and hiring himself, and the Supervisor who lives in the ventilation system. These are a few of the eccentric characters. Diego then discovers a secret after-hours folder filing competition – think fight club but with manila folders – and thinks June (Greena Park) could win.  You could spend hours interpreting this as corporate suppression of the workers, or one of the problems with America, but this is just a sweet but eccentric love story between Diego and June.  All Sorts is exquisitely written but it takes a while to get to the satisfying point. The ending credits are completely original.  Filmed in Yakima, Washington. Written and directed by a local guy J. Rick Castaneda.
6) The Other Morgan    4 stars
Allison Rich wrote, directed, and starred in The Other Morgan.  Morgan's father has two families, and he names both girls Morgan. The two Morgans meet when Dad is in the hospital.  A sweet 15-minute short film that teaches you to follow your own rhythm to be happy.
7) Strawberry Mansion – 2 stars
An interesting premise in this science fiction, romance film Strawberry Mansion set in 2035.  The government taxes your dreams, and Bella hasn't complied for seven years.  James Preble goes to her red mansion, moves in, and begins to audit her dreams.  James falls in love with Bella's younger self he sees in her dreams.  The film is described as surrealistic.  Surrealistic is probably the best way to describe a nonsensical movie that looks like a college seniors thesis project.  The first half is confusing but logical.  Toward the end, Strawberry Mansion becomes more and more random and jumbled.  When the rat-man crewing the ocean-bound schooner turns into a chicken, I couldn't take it anymore, then I just looked at the clock waiting for this thing to end.
8) Criollo – 2.5 Stars
Uruguayan chef Hugo Soca returns to his home in rural Uruguay after being gone for 25 years and talks up Uruguay's food and food industry.  He is making an effort to change the way people think of Uruguayan food – it is more than just barbequed meat – and he also opened a restaurant in Montevideo, Uruguay.  Criollo wanders all over the place but keeps returning to reminiscing about the foods he grew up with and the importance of sharing foods with friends and families.  There is a segment on fishing, on organic farming, on the Swiss community in Uruguay, on the native fruit guava, and a lot of time is spent raving about the wine industry.  It is interesting to see what the Uruguayans think about food, but it is no different from what most intelligent people do with food—local eateries with farm-to-table dining, eating seasonally, and organic farming.  Criollo makes many claims about the excellent soil in Uruguay creating the best tasting food and wine, but it is all anecdotal, with no facts to back up any claims, no details.
Criollo is in Spanish and runs one hour, sixteen minutes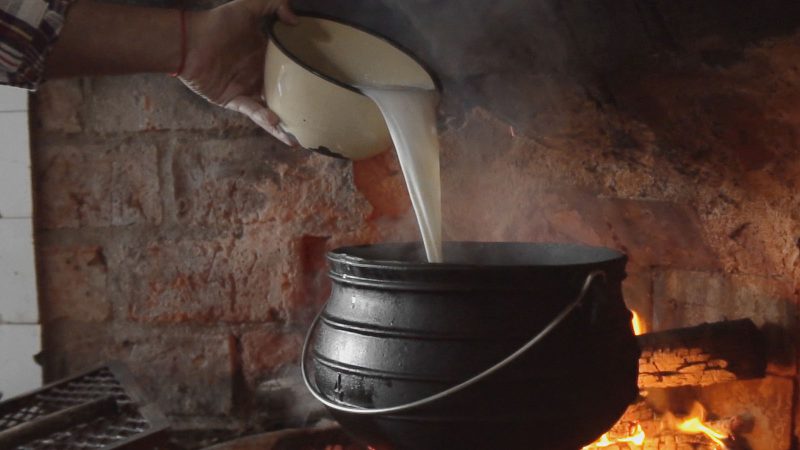 9) Ladies of Steel – 4 Stars
Ladies of Steel is a darkly funny Finnish movie with English subtitles. This feature film is close to a coming-of-age film for a seventy-five-year-old woman, Inkeri.  Inkeri hits her husband with a frying pan, digs a grave, and plans to bury him in the backyard.  She then panics, thinking she will spend the rest of her life in prison and decides to talk to her sisters, Sylvi and Raili.  The sisters argue about Inkeri's life with her abusive, alcoholic husband, Tapio.  So the sisters go on a road trip to her childhood home.  Funny chaos ensues with a hitchhiker, too much alcohol, dirty dancing, and Inkeri's family trying to celebrate her birthday.  Memories awake of her past feminist rantings in college and old boyfriends.  Inkeri is changed, and her entire anxiety-ridden family is shocked.
10) Waikiki – 2.5 Stars
Waikiki is a dark drama, and most of the film is also darkly lit.  The first half of the film is slow, with just enough dialogue to understand that Kea (Danielle Zalopany, Magnum PI) works three jobs and lives in her van to avoid living with her abusive boyfriend.  One night she hits a homeless man with the van and takes the injured man, Wo (Peter Shinkoda) with her to avoid legal hassles.  Eventually, the van gets towed, and Kea is homeless, living on the street with Wo.  The second half of Waikiki is predominantly random shots of Kea surviving homelessness and developing some type of relationship with Wo.  There are sad flashbacks from her childhood that appear ominous and bleak but no real explanation is given.  Having no support system to turn to, Kea remains homeless at the end of the film. Waikiki is the first-ever film produced, directed, and written by a Native Hawaiian (Christopher Kahunahana).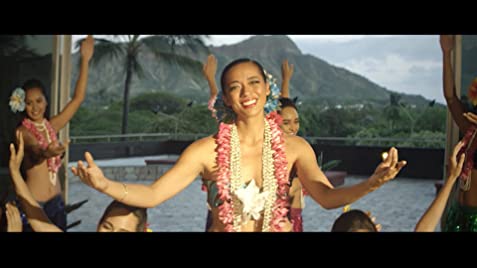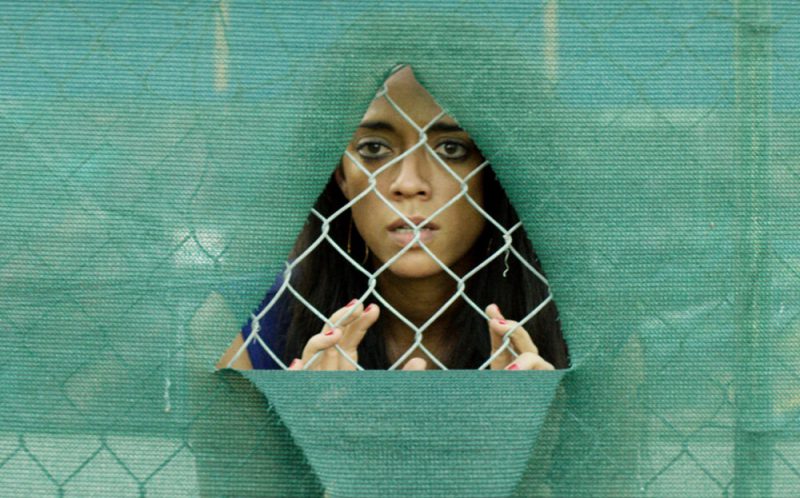 11) Summertime – 5 Stars
Vignettes of twenty-five diverse people spending a hot summer day in Los Angeles, all told thru spoken word poetry written by the actors.  Some of the people cross paths during the day.  This excellent film spans the emotional scale. Summertime is funny, poignant, sad, happy, inspirational, musical, and has a dance number.  The poems are contemporary, passionate and the authors/actors all give outstanding heartfelt performances.  The poets are part of the organization Get Lit in Los Angeles. Directed by Carlos Lopez Estrada (Blindspotting)
The poems listed below are in the order they are presented, followed by the names of the author/actor.
LA Overture – Mila Cuda
Oh, Venice – Olympia Miccio
Ode to Yelp – Tyris Winter
Venice Freestyle – Bryce Banks & Austin Antoine
Hey, I'm Gay – Mila Cuda
Couples Therapy – Anna Osuna & Walter Finnie, Jr.
Home Is… – Amaya Blankenship & Bene't Benton
I Want to Be – Maia Mayor
Las Canciones De Nuestras Vidas – Xochitl Morales
Red Lipstick – Paolina Acuna-Gonzalez
Home Pt. 2 – Tyris Winter
City of Angels – Samuel Curtis
Smiley's – Gordon IP
Shallow – Marquesha Babers
Clouds – Raul Herrera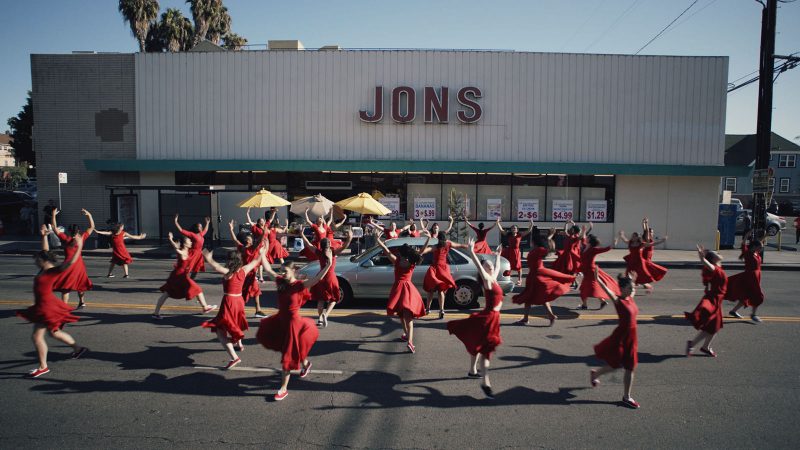 Movie Details
Director

—

Writer

—

Actors

—

Runtime

—

Release Date

—

Genres

Feature & Short Films

Overview